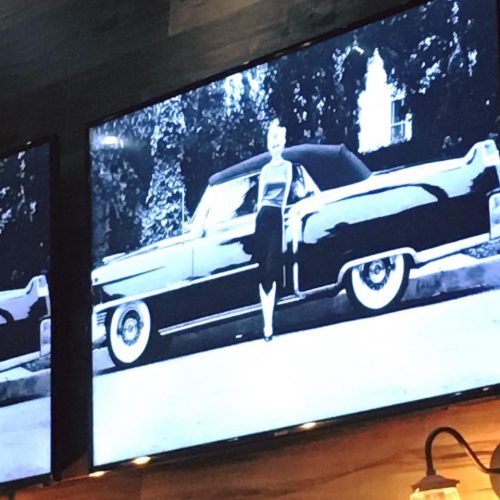 Marilyn may never have won an Oscar, but she continues to make her presence felt at the world's glitziest awards ceremony. Last night's broadcast included a new Cadillac commercial, featuring vintage photos of famous faces and their cars – headed up by Marilyn, photographed by Milton Greene in 1954. You can watch the Cadillac ad here, and see more of Marilyn and her cars here.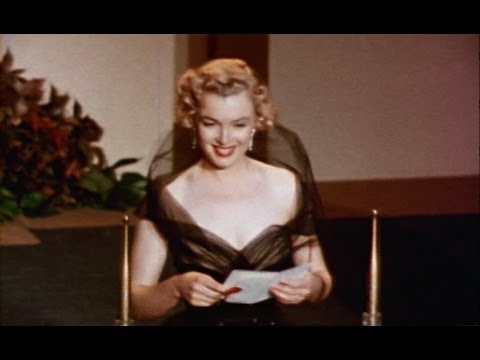 One of this year's biggest movies was La La Land, the nostalgic musical which tied with All About Eve and Titanic for the most nominations in Oscar history. All About Eve was a breakthrough role for Marilyn, and she would present soundman Thomas Moulton with an award at the 1951 ceremony (the only time she attended.)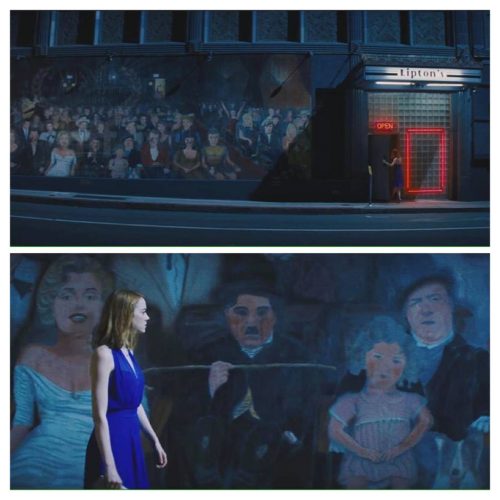 Packed with Old Hollywood references – including this street mural – La La Land was named as best picture by Warren Beatty (who recently shared his memories of Marilyn.) However, it appears he was given the wrong envelope, as it was announced shortly afterward that this year's winner was, in fact, Moonlight.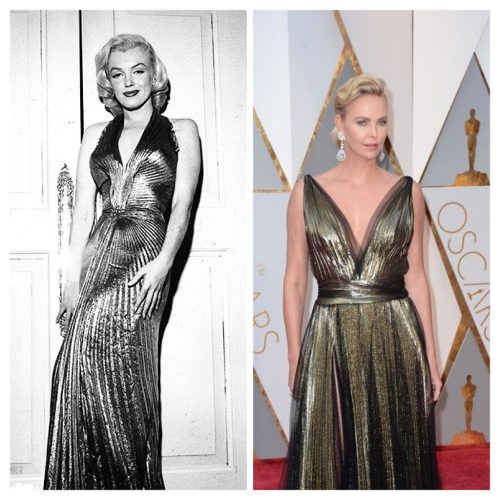 Actress Charlize Theron wore a gold lamé dress (and diamond earrings), designed by Christian Dior and strikingly similar to the iconic Travilla gown worn by Marilyn to the Photoplay Awards in 1953. Charlize was once mooted to star in an MM biopic (which was never produced), and appeared alongside a digitally recreated Marilyn – in her original gold lamé – for a J'Adore perfume ad in 2011.
Michelle Williams, nominated as best actress in 2011 for My Week With Marilyn, was up for best supporting actress this year in Manchester By the Sea, losing again to Viola Davis in Fences. As Immortal Marilyn member Phil noticed, Fences –  directed by, and starring Denzel Washington – apparently uses the same 'New York Street' set from the Twentieth Century Fox lot, as seen in Love Nest some 66 years ago.