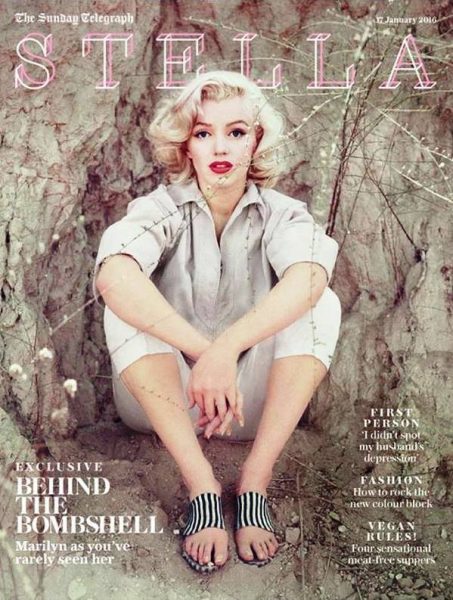 In January, exhibitions featuring Milton Greene and Douglas Kirkland's photographs of Marilyn opened in London and Amsterdam. In New York, the Museum of Modern Art paid tribute to Marilyn's choreographer, Jack Cole. Also this month, James Turiello's book, Marilyn: The Quest for an Oscar, was published. And Edward Parone, assistant producer of The Misfits, died.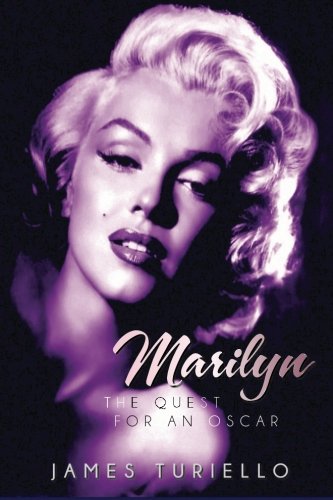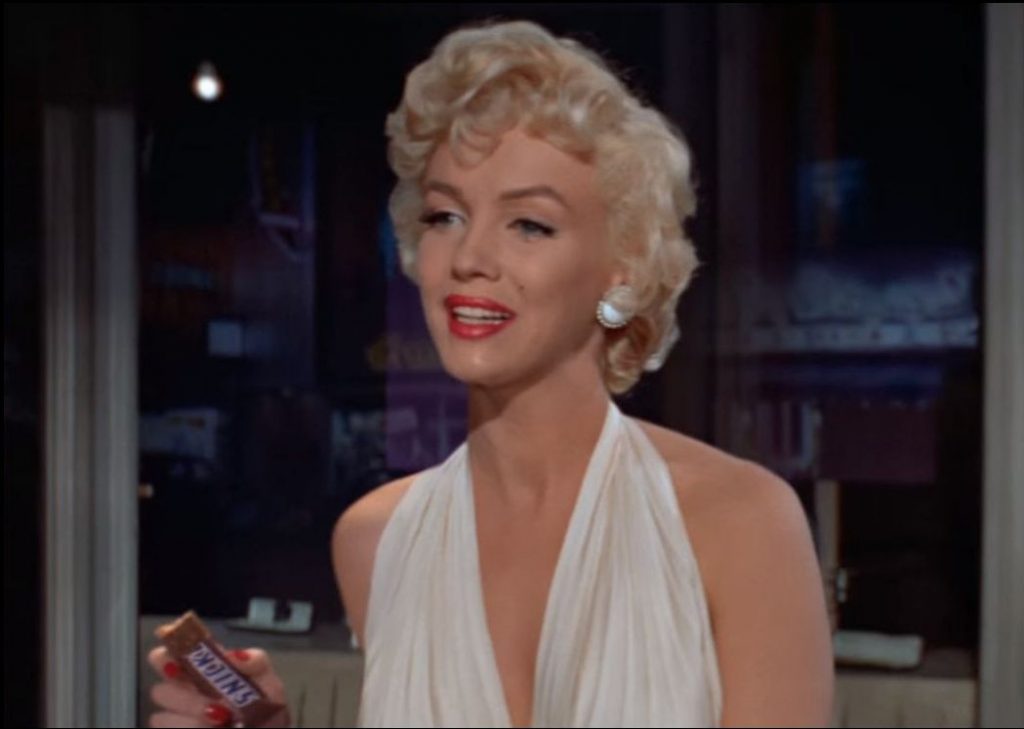 In February, Marilyn 'starred' with Willem Dafoe in a Snickers commercial for the US Superbowl. Monroe Sixer Jimmy Collins' candid photographs were sold at Heritage Auctions, and the touring exhibition, Marilyn: Celebrating an American Icon, came to Albury, Australia.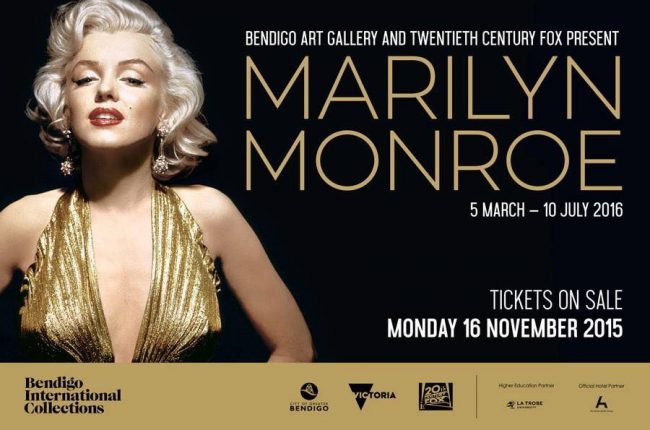 Another major Australian exhibition, Twentieth Century Fox Presents Marilyn Monroe, featuring the collections of Debbie Reynolds, Scott Fortner, Greg Schreiner and Maite Minguez Ricart – opened at the Bendigo Art Gallery in March. And Barbara Sichtermann's book, Marilyn Monroe: Myth and Muse, was published in Germany.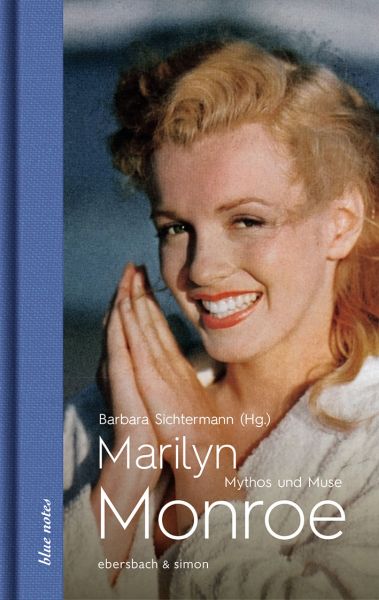 In April, a special edition of Vanity Fair magazine – dedicated to MM – was published. A campaign to save Rockhaven, the former women's sanitarium where Marilyn's mother Gladys once lived – was launched. And actress Anne Jackson – wife of Eli Wallach, and friend to Marilyn – passed away.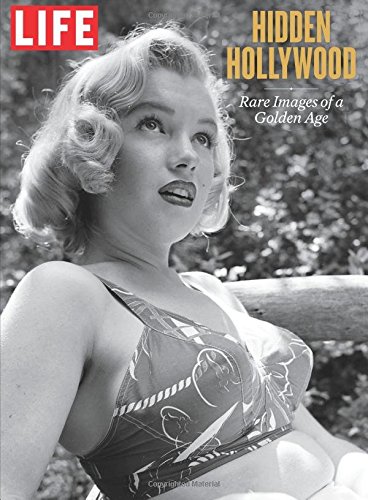 In May, Marilyn graced the cover of a Life magazine special about 'hidden Hollywood', and Sebastien Cauchon's novel, Marilyn 1962, was published in France. Cabaret singer Marissa Mulder's one-woman show, Marilyn in Fragments, opened in New York, while Chinese artist Chen Ke unveiled Dream-Dew, a series of paintings inspired by Marilyn's life story. The remarkable collection of David Gainsborough Roberts was displayed in London. Finally, Alan Young – the comedian and Mister Ed star, who befriended a young Marilyn – died.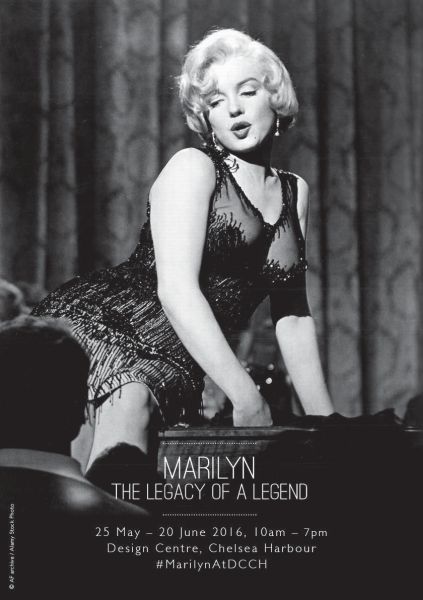 June 1st marked what would be Marilyn's 90th birthday. Also in June, New Yorkers were treated to an Andre de Dienes retrospective, Marilyn and the California Girls. An exhibition of the Ted Stampfer collection, Marilyn Monroe: The Woman Behind the Myth, opened in Turin, Italy. A new documentary, Artists in Love: Arthur Miller and Marilyn Monroe, was broadcast in the UK, while Australia honoured Marilyn with a commemorative stamp folder, and genealogists investigated Marilyn's Scottish ancestry.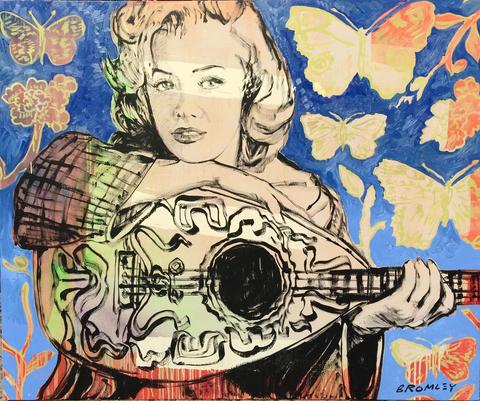 In July, the birthday celebrations continued in Marilyn's Los Angeles hometown with tributes from painter David Bromley, and another Greene exhibition. A new musical, Marilyn!, opened in Glendale. Rapper Frank Ocean appeared alongside a Monroe impersonator in a Calvin Klein commercial. And Marni Nixon, the Hollywood soprano who sang the opening bars of 'Diamonds Are a Girl's Best Friend', passed away.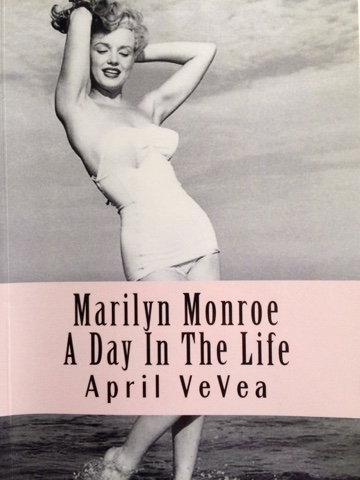 August 5th marked the 54th anniversary of Marilyn's death. Also this month, it was announced that Seward Johnson's 'Forever Marilyn' sculpture may return permanently to Palm Springs. April VeVea's Marilyn Monroe: A Day in the Life was published, and Marilyn's role in Niagara was featured in another Life magazine special, celebrating 75 years of film noir.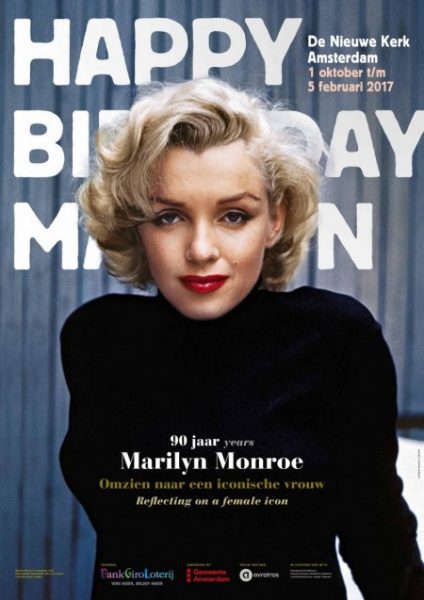 In September, Marilyn: Character Not Image – an exhibition curated by Whoopi Goldberg – opened in New Jersey. Terry Johnson's fantasy play, Insignificance, was revived in Wales. Two locks of Marilyn's hair were sold by Julien's Auctions for $70,000. And author Michelle Morgan published The Marilyn Journal, first in a series of books chronicling the Marilyn Lives Society; and A Girl Called Pearl, a novel for children with a Monroe connection.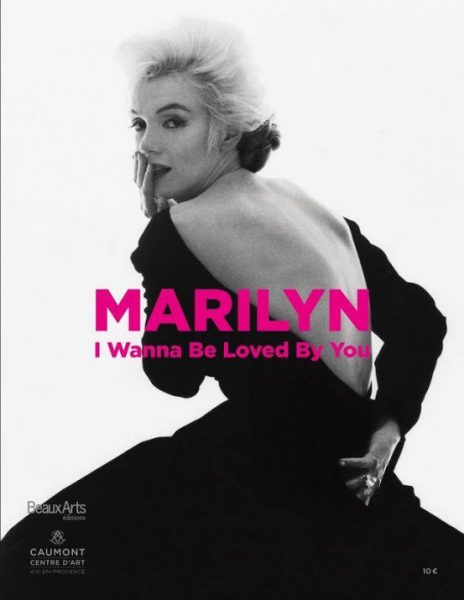 In October, Happy Birthday Marilyn – a touring showcase for the collection of Ted Stampfer – came to Amsterdam, while Marilyn: I Wanna Be Loved By You, a retrospective for some of her best photographers, opened in France. Marilyn Forever, Boze Hadleigh's book of quotes, was published. Marilyn's friendship with Ella Fitzgerald was depicted on the cult TV show, Drunk History. And on a sadder note, photographer George Barris, biographer John Gilmore, and William Morris agent Norman Brokaw all passed away this month.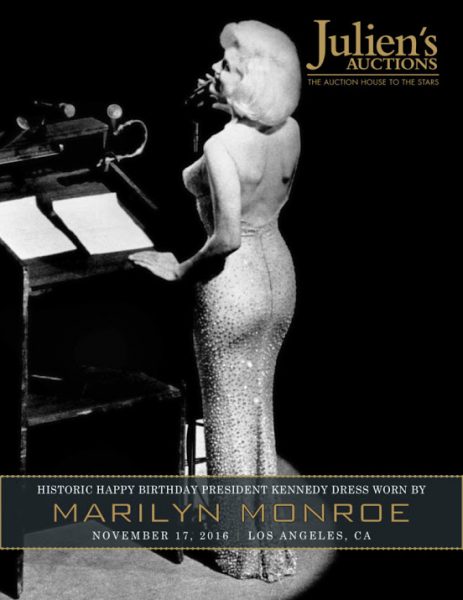 In November, Marilyn's 'Happy Birthday Mr President' dress was sold for a record-breaking $4.8 million during a three-day sale at Julien's Auctions, featuring items from the David Gainsborough Roberts collection, the Lee Strasberg estate, and many others including the candid photos of Monroe Sixer Frieda Hull. Also this month, comedienne Rachel Bloom spoofed 'Diamonds Are a Girl's Best Friend' in a musical sequence for her TV sitcom, Crazy Ex-Girlfriend. And Marilyn Monroe: Lost Photo Collection, a limited edition book featuring images by Milton Greene, Gene Lester and Allan 'Whitey' Snyder, was published.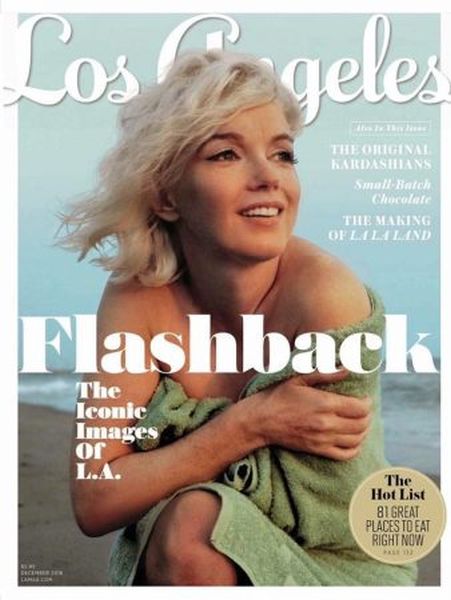 Finally, in December the EYE Film Institute began a Marilyn movie season in Amsterdam. The Asphalt Jungle was released on Blu-Ray by Criterion. And actresses Zsa Zsa Gabor and Debbie Reynolds both passed away.