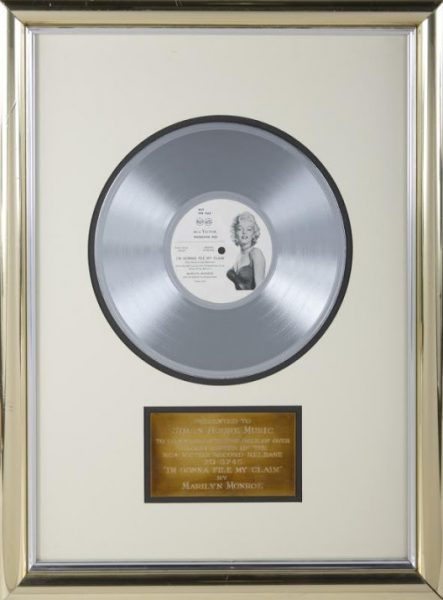 Marilyn's RCA Victor award for 'I'm Gonna File My Claim' after it was released as a single to promote River of No Return and sold 50,000 copies in 1954, as well as promotional materials, are among the items in the upcoming Julien's sale.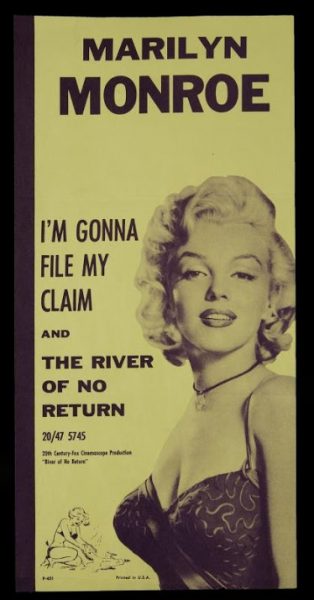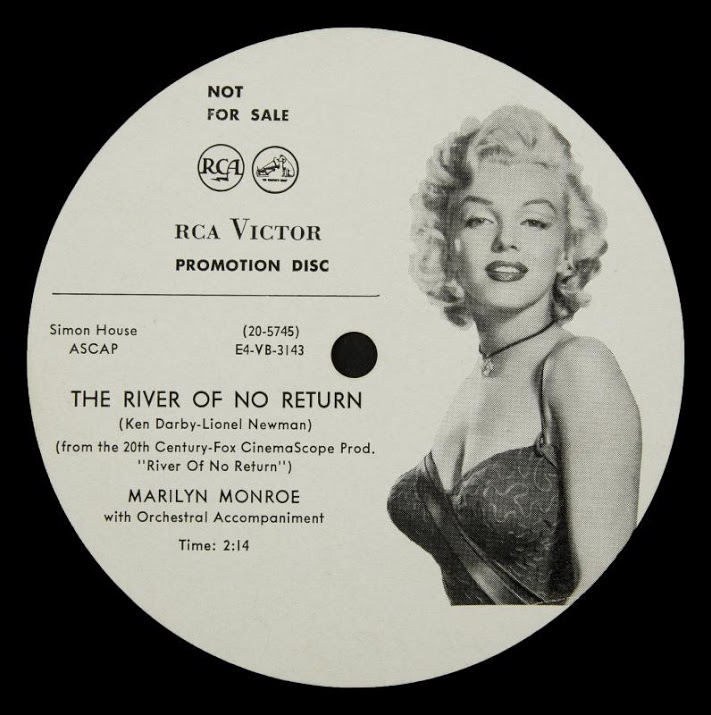 An unedited, 30-minute audio recording of Marilyn performing multiple takes of 'Runnin' Wild' and 'I Wanna Be Loved By You' (from Some Like It Hot) on a reel of acetate tape, from the estate of Studio 7612 owner Myron Blackler, is also on offer.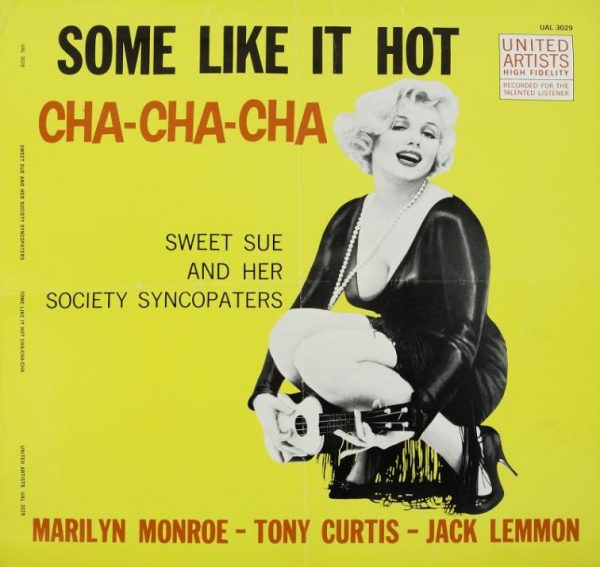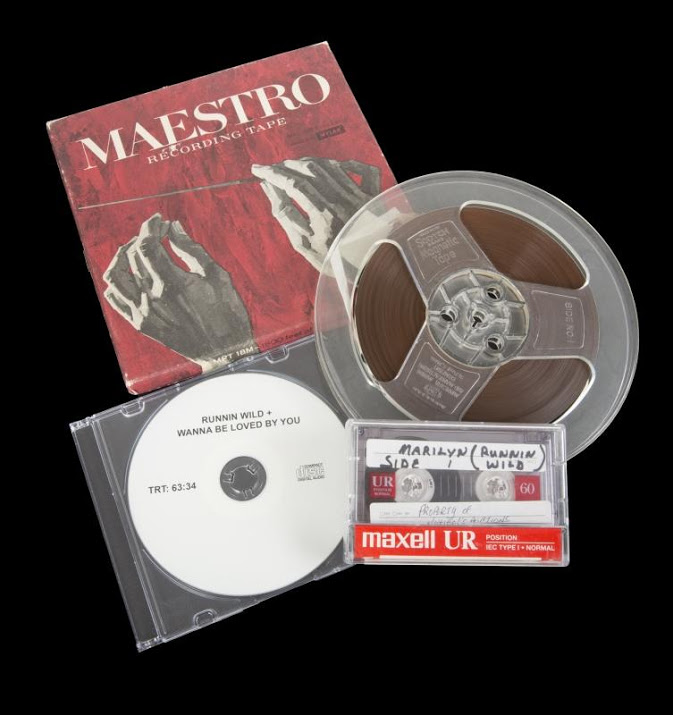 Marilyn's personal songbook – containing more than 369 indexed pages of song standards, such as Cole Porter's 'You Do Something To Me' – is up for bids. Receipts show that in February 1960, Marilyn purchased three albums by Frank Sinatra; and in April 1962, she bought a live double-album by Judy Garland.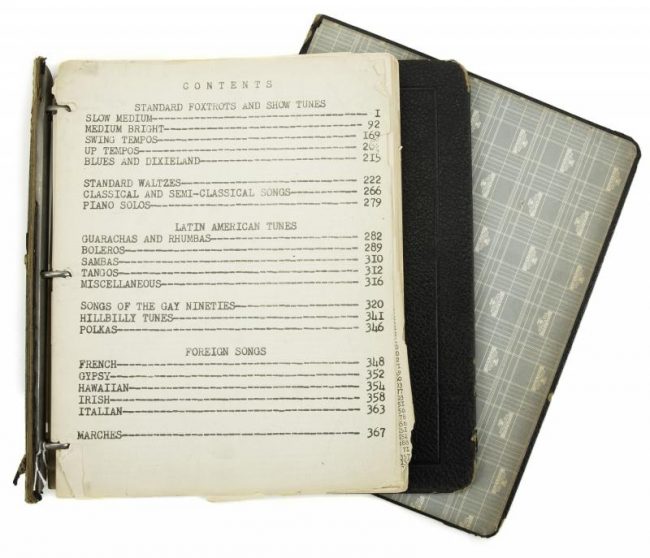 Finally, a set of vinyl compilations featuring Marilyn herself are on sale, as collected by Monroe Sixer Frieda Hull.