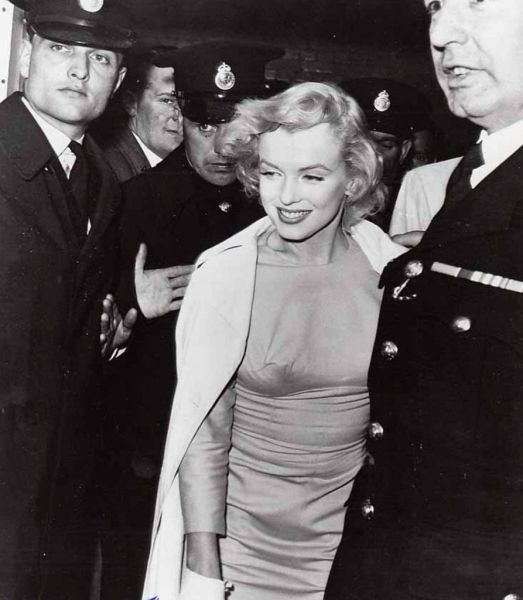 Charles Foster, a former Hollywood publicist, has just published his memoir, CBC reports. Mr Foster claims to have accompanied Marilyn to England in 1956, for the shooting of The Prince and the Showgirl. I must confess to not having heard of him before, but as Marilyn's own publicist, Arthur P. Jacobs, also came to England with her, perhaps Mr Foster was working for him in some capacity.
From Old Hollywood to New Brunswick: Memories of a Wonderful Life includes a chapter entitled 'Smuggling Marilyn Into London'.  This is rather curious, as Marilyn actually arrived in London amid a blaze of publicity, and immediately embarked on a series of press conferences.
Foster's memories of Marilyn are frankly, a little hard to believe, and seem remarkably similar to My Week With Marilyn author Colin Clark (whose lively account has also been disputed. )They include plenty of star temperament, not to mention some minor nudity with just a dash of Chanel No. 5. But Foster goes one better than Clark with the allegation that he introduced Marilyn to John F. Kennedy.
The proof is in the pudding as they say, so if you've read Mr Foster's book, don't hesitate to comment!