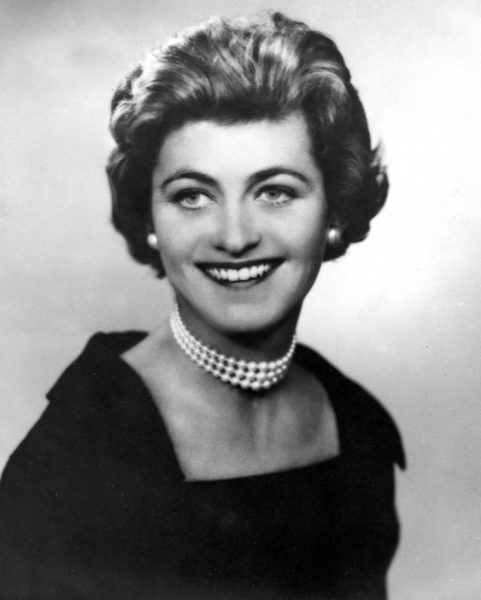 Among the items included in Julien's November auction is a letter sent to Marilyn by Jean Kennedy Smith, apparently describing MM and her brother Bobby as 'the new item'. This will already be familiar to many fans, as biographer Anthony Summers reprinted it in Goddess (1985.)
Martin Nolan, executive director at Julien's, has cited the note as evidence that 'there was in fact a relationship between Bobby Kennedy and Marilyn Monroe.' Several news outlets have followed his lead, including the Telegraph. However, other sources close to RFK do not believe they were romantically involved.
"Efforts to prove an affair between the two began in the 1960s. At the time Bobby Kennedy, who was married and had 11 children, was his brother's Attorney General.

FBI Director J Edgar Hoover, as part of his titanic feud with Bobby Kennedy, tried and failed to catch the politician with the actress.

In his autobiography William Sullivan, Hoover's Deputy Director at the FBI, wrote: 'Hoover was desperately trying to catch Bobby Kennedy red-handed at anything he ever did. We used to watch him at parties.'

Eventually, Hoover concluded 'the stories about Bobby Kennedy and Marilyn Monroe were just stories.'

Much of the speculation about Monroe and the Kennedys in the following decades centred instead on her alleged relationship with President Kennedy."
In an article for Immortal Marilyn, Marijane Gray remains sceptical.
"Most occasions where this letter is quoted conveniently leave out the first few sentences because they certainly cast doubt on any romantic relationship. Here's what the note says in full:

'Dear Marilyn, Mother asked me to write you and thank you for your sweet note to Daddy-he really enjoyed it and you were very cute to send it. Understand that you and Bobby are the new item! We all think you should come with him when he comes back East! Thanks again for the note-Love, Jean Smith.'

The excised portions certainly put a completely different perspective on it, which explains why they're excised…..it takes away from a possible scandal. The patriarch of the Kennedy clan, Joe Kennedy, had suffered a stroke and had to undergo months of physical therapy. More than likely, Marilyn had heard about his health issues from her close friend Pat Lawford and sent a get well note, as she was known to be very compassionate to anyone who was ailing. Although we don't know the date Jean's note was written, it could have been any time from February to June 1962. This is the time period that people severely lacking in credibility and the authors who believed them reported that there were affairs going on with one or both Kennedy brothers. However, no one can explain why the alleged mistress was being invited to family events (that the wives of both men would have attended), was writing cheerful notes to their father and being thanked for it by their mother and sister.  The reference to Marilyn and Bobby being an 'item' more than likely refers to them amusing dinner party guests by doing the twist at [their] first meeting back in February. However, these things tend to get overlooked because they don't support the myths, which in turn doesn't bring in high book sales or sky rocketing auction bids."