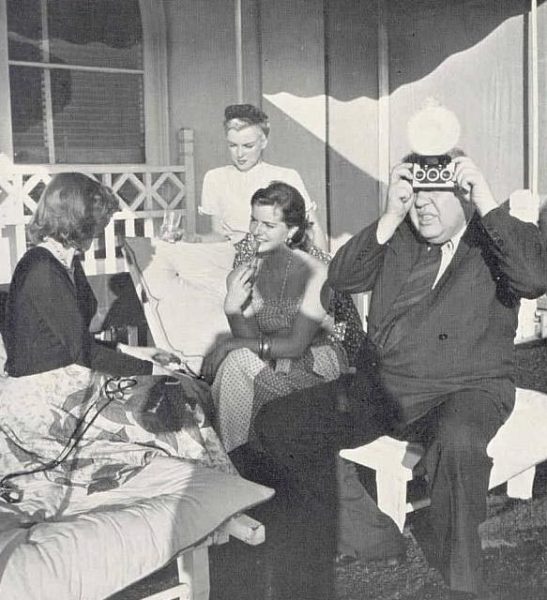 The former home of actor Charles Laughton, the great English character actor, is now on the market for $19.995 million, reports the Los Angeles Times.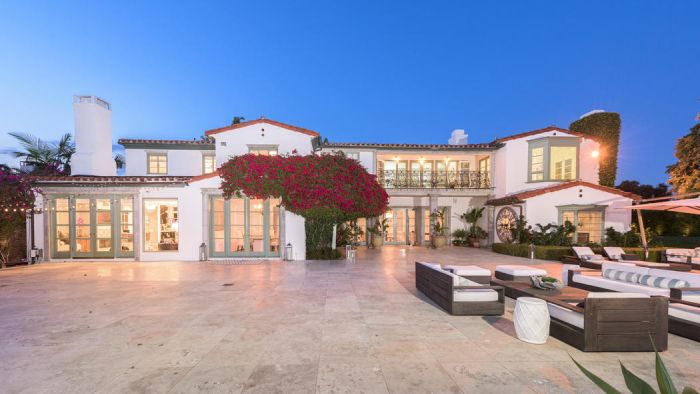 "The Pacific Palisades home where British stage and film actor Charles Laughton and his wife, actress Elsa Lanchester, lived during the 1940s is up for sale at $19.995 million.

Laughton and Lanchester bought the Mediterranean-style estate in 1941 and used the property to host acting classes for a number of years. Shelley Winters and Marilyn Monroe were among those said to have participated in the workshops hosted in a theater, now outfitted as a media room. Laughton and Monroe would later appear together in the 1952 film O. Henry's Full House.

Silent-film comic Charlie Chaplin was a frequent guest of the couple, who sold the property in 1949."
"I took Marilyn with me a couple of times to Laughton's group, which I was attending religiously," Winters recalled in her 1980 memoir, Shelley: Also Known as Shirley. "Her whispery voice would become completely inaudible, and she seemed to shrivel up. After the second time I realised it was such agony for her that I resolved not to invite her again unless she asked me and I really felt she could handle it." She also mentioned that Marilyn felt intimidated by some of Laughton's ritzier students, including Paulette Goddard. And although Laughton was neither young nor handsome, Marilyn told Shelley that she considered him "the sexiest man alive."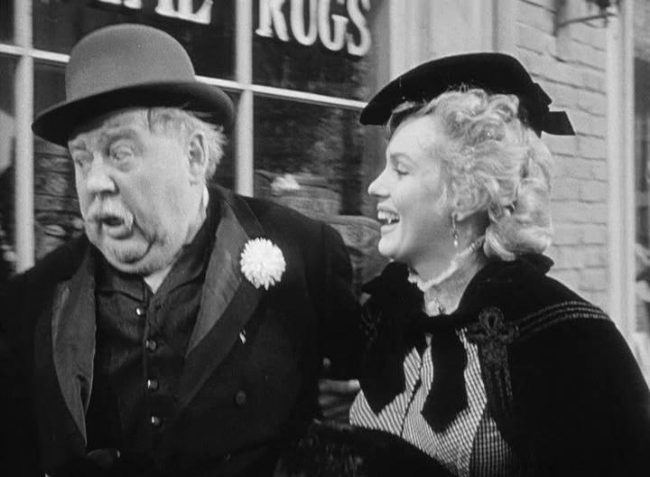 Despite this inauspicious beginning, Marilyn would fondly remember the experience of acting with Laughton several years later, in 'The Cop and the Anthem', the opening episode in O. Henry's Full House. In this adaptation of one of O. Henry's most popular short stories, set at the turn of the 20th century, Laughton played 'Soapy', a tramp who tries to get arrested so he can spend the winter in a warm jail. In one scene, he accosts a young woman (MM) on the street, in full view of a policeman. However, it is to no avail, as the lady is a 'pro' and all too willing to accept his advances.
"I was overawed at first but he was very nice to me," she told journalist W.J. Weatherby (Conversations With Marilyn, Chapter 15.) "He accepted me as an equal. I enjoyed working with him. He was like a character out of Charles Dickens. At first I felt it was like acting with a king or somebody great – like a god!"