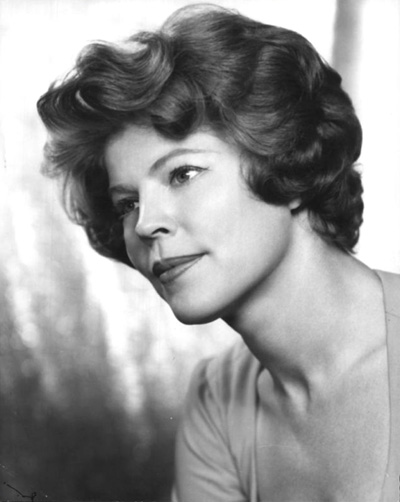 Actress Anne Jackson has died at her home in Manhattan aged ninety – less than two years after her husband, Eli Wallach, passed away.  She was born in Millvale, Pennsylvania in 1925. She made her Broadway debut at twenty, and married Eli three years later. They had three children, and collaborated numerous times on stage and screen.
She appeared onstage in Tennessee Williams' Summer and Smoke in 1948. Then in 1956, she was nominated for a Tony Award for her role in Paddy Chayevsky's Middle of the Night. The premiere was attended by Marilyn Monroe, who had become a close friend of both Anne and Eli after moving to New York. Marilyn often babysat the couple's eldest son, Peter, and was a regular at the Actors Studio, where Anne also studied. In 1998, Anne would appear in Mr Peters' Connections, a play by Marilyn's third husband, Arthur Miller.
Anne was also a guest star on many popular TV shows, from The Untouchables and Gunsmoke to The Equalizer and ER. She starred in several TV movies, including 84 Charing Cross Road and A Woman Named Golda. She played Dr Nolan in a big-screen adaptation of Sylvia Plath's The Bell Jar, and had a cameo role in Stanley Kubrick's cult shocker, The Shining.