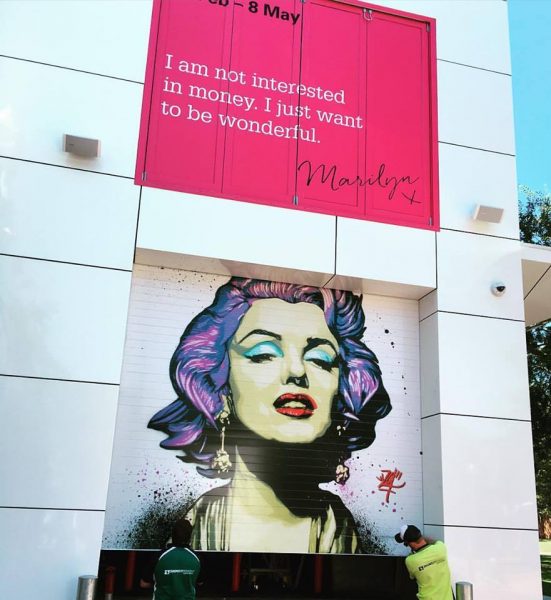 Marilyn's Australian year kicks off next week as the touring exhibit, Marilyn: Celebrating an American Icon opens at the Murray Art Museum (MAMA) in Albury, New South Wales. The exhibition will feature 150 artworks and supporting programs, reports the Border Mail.
Meanwhile the arrival of Seward Johnson's giant sculpture, 'Forever Marilyn', in Bendigo Park, Victoria (around 90 miles from Melbourne) heralds another upcoming exhibition, Twentieth Century Fox Presents Marilyn, opening at Bendigo Art Gallery on March 5. You can watch a video of the installation here.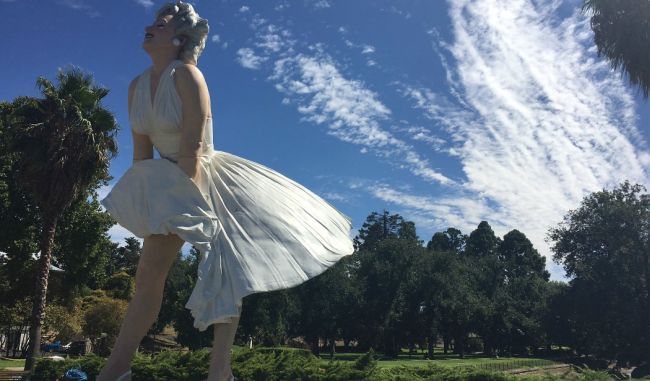 Glynis Traill-Nash reports on both exhibits in an article for The Australian.
"The two exhibitions deal with Monroe in different ways: for Bendigo, it is about getting closer to the woman herself, and includes screen costumes, photographs, her own wardrobe items and personal effects, such as make-up and notebooks; MAMA instead opens Monroe to the gaze and interpretation of others, including images of the star created both during her lifetime and after her death, from the likes of photographers Cecil Beaton and Henri Cartier-Bresson, and artists including Andy Warhol and Richard Lindner.

The Bendigo exhibition also includes two particularly notable personal looks. 'We have the little green Pucci blouse, which was quite understated, and was the last thing that Marilyn was photographed publicly in, so it's quite poignant,' says Curtin. There is also a photo of the star in a red cotton housecoat, with a pattern of chickens and roosters. 'It's quite ordinary, housewifey,' says Curtin. 'It was worn when she was about two months' pregnant (to third husband Arthur Miller). You can see in the photo she looks quite proud, but sadly she lost the baby. But that human side of Marilyn gives us some insight that we don't usually get to see.'"