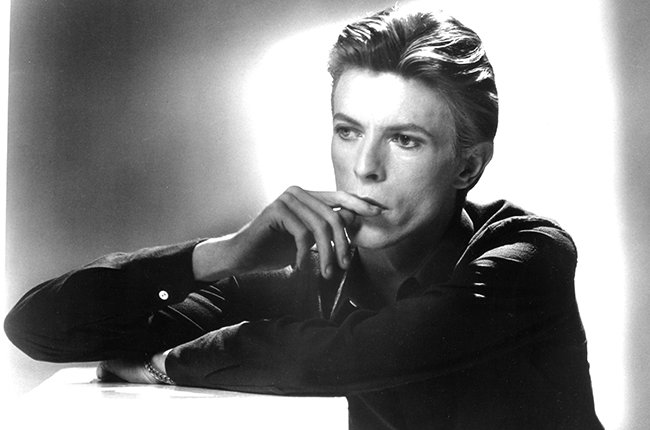 One of the few modern stars to achieve mythological status on a par with MM, David Bowie died this week. The above photo was taken in 1975, when Bowie was living in Hollywood, by Tom Kelley – most famous as the photographer of Marilyn's 'red velvet' nude calendar.
Back in November 1972, Bowie released 'The Jean Genie', which includes the line 'Talkin' 'bout Monroe and walking on Snow White'. The single reached No 2 in the UK, and also features on Bowie's 1973 album, Aladdin Sane. A film clip was also released, portraying Bowie as his Ziggy Stardust persona, and model Cyrinda Foxe (in whose apartment the song was written) as a 'consort of the Marilyn brand.'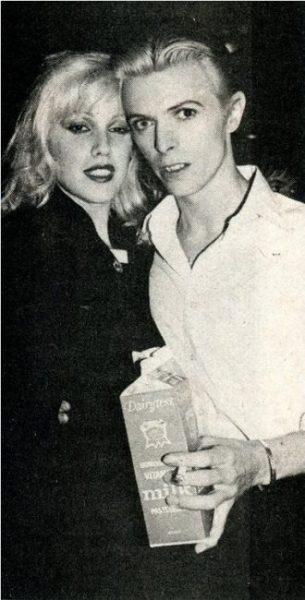 Dean Martin's former wife and a friend of Marilyn, Jeanne Martin, compared her with Bowie in an interview with Anthony Summers for his 1985 book, Goddess: The Secret Lives of Marilyn Monroe. Jeanne captures the chimeric nature of our most beloved stars, but as Summers admitted, Marilyn 'was much more than a Poster Person' – and so, of course, was David Bowie.
"I call them the Poster People. They're the most durably famous, yet in many cases they have nothing to them. You find them only through the roles they play in their films. I am not an uncompassionate person, but look at the way they were. The Montgomery Clifts, and the Marilyn Monroes, Elizabeth Taylor and David Bowie. In life they attract each other. They meet socially, they rush straight at each other, but they have nothing that means anything to mortals. History jettisons them forward into time, and I find their portraits on my son's bedroom wall, pale and beautiful, but lost to reality."
Thanks to Fraser Penney