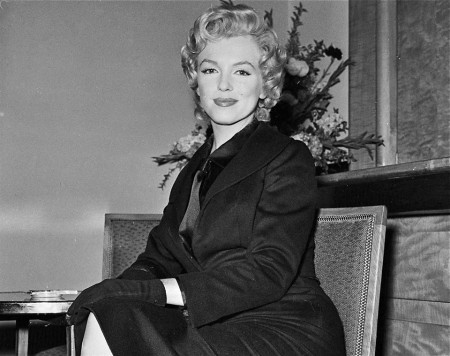 'Archetype of the American Hero', Alistair Cooke's tribute to Gary Cooper, was published in The Guardian after Cooper's death in May 1961. In this extract from Alistair Cooke at the Movies, Cooke considers how movie stars were then so often dismissed as mere 'personalities', and rarely credited with much talent or intelligence.
"It is easy to forget now, as always with artists who have matured a recognisable style, that for at least the first dozen years of his film career Gary Cooper was the lowbrow's comfort and the highbrow's butt. However, he lasted long enough, as all great talents do, to weather the four stages of the highbrow treatment: first, he was derided, then ignored, then accepted, then discovered. We had seen this happen many times before; and looking back, one is always shocked to recognise the people it has happened to. Today the intellectual would deny, for example, that Katharine Hepburn was ever anything but a lovely if haggard exotic, with a personal style that might enchant some people and grate on others, but would insist she was at all times what we call a serious talent. This opinion was in fact a highly sophisticated second thought, one which took about a decade to ripen and squelch the memory of Dorothy Parker's little tribute to Miss Hepburn's first starring performance on Broadway: 'Miss Hepburn ran the gamut of human emotions from A to B.'

Marilyn Monroe is a grosser example still. Universally accepted as a candy bar or cream puff, she presented a galling challenge to the intelligentsia when she married Arthur Miller, a very sombre playwright and indubitably un homme serieux. The question arose whether there had been serious miscalculation about a girly calendar that could marry a man who defied the House Un-American Activities Committee. The doubt was decided in Miss Monroe's favour when she delivered pointed ripostes to dumb questions at a London press conference."
Gary Cooper was one of many stars who attended a party in Marilyn's honour at Romanoff's restaurant in Hollywood, to celebrate her filming The Seven Year Itch in November 1954. He also attended the 1959 Fox luncheon for Soviet premier Nikita Krushchev, where he was seated at Marilyn's table.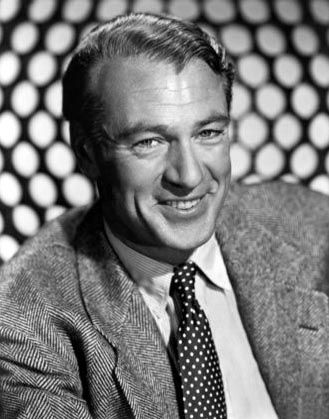 At the auction of Dame Joan Collins' personal property at Julien's earlier this month, a June 1960 letter from Cooper to Marilyn was sold for $1,280. Cooper was then in hospital, and thanked Marilyn for sending him roses, expressing his regret at being unable to attend a recent party (possibly her 34th birthday celebrations, on the set of Let's Make Love.) Click on the picture below to read his letter in full.