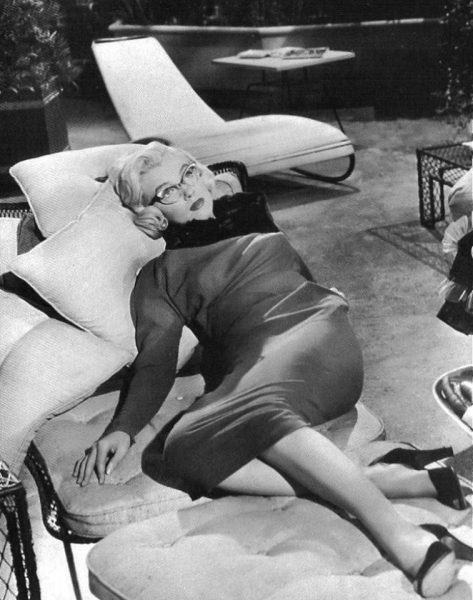 A month-long MM retrospective is now in full swing at London's BFI Southbank. Mary Wild wrote an article about Marilyn's iconic allure for the BFI website:
"Makeup was something that Marilyn understood very well. She was the chief executive in the construction of her own image, cultivating strong professional bonds with unrivalled makeup artists. She nurtured these artistic relationships and they spanned the length of her career. Marilyn had an innate and highly sophisticated understanding of sexual desire, knowing very well that beauty is about generosity. She gave so much of herself to the world. Her untimely death at the age of 36 did not stunt the ascension of her star in popular culture; instead, she is our modern-day Aphrodite."
Meanwhile, David Parkinson has written an article about the Cinemascope phenomenon, which was kick-started by How to Marry a Millionaire.
"It just goes to show that you can't trust history books. Most texts insist that Henry Koster's The Robe (1953) was the first film produced in CinemaScope. In fact, it was Jean Negulesco's How to Marry a Millionaire, which was rushed into production alongside Robert D. Webb's Beneath the 12-mile Reef to give 20th Century-Fox a head start in the widescreen race to lure Americans away from their new television sets.

Negulesco finished his picture first, but the Fox front office felt that a Roman epic with religious undertones would make a grander statement about 'the miracle you see without glasses' than a musical about three single girls (Marilyn Monroe, Lauren Bacall and Betty Grable) searching for rich husbands. Consequently, an imposing, sincere, but undeniably pedestrian saga about the garment worn by Christ en route to Calvary became the first of the 654 features that were made in colour and black-and-white CinemaScope over the next 14 years."