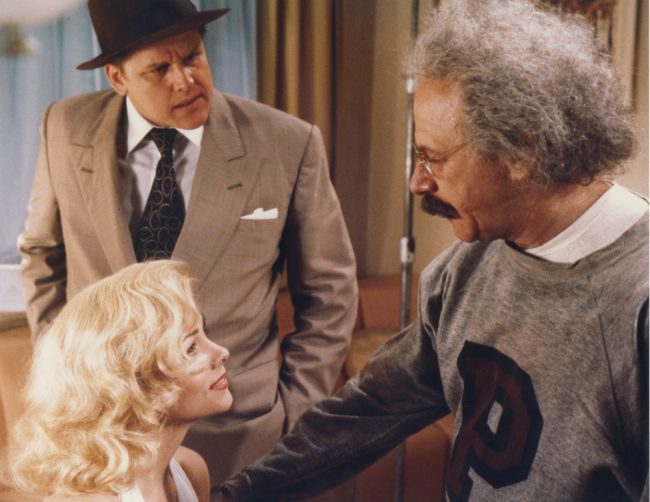 Insignificance is a 1985 movie directed by Nicolas Roeg, based on Terry Johnson's play which imagines a mythic encounter between four iconic figures – based on Joe DiMaggio, Albert Einstein, Marilyn Monroe, and Senator Joe McCarthy (played by Tony Curtis) – and set in a New York hotel room, on the fateful night in September 1954 when Marilyn filmed the 'subway scene' for The Seven Year Itch.
Roeg, a British director born in 1928 (just two years after MM), has enjoyed cult success with films including Performance, The Man Who Fell to Earth and The Witches, and is the subject of new documentary, Nicolas Roeg: It's About Time, to be broadcast on BBC4 on Sunday, June 28, at 10pm.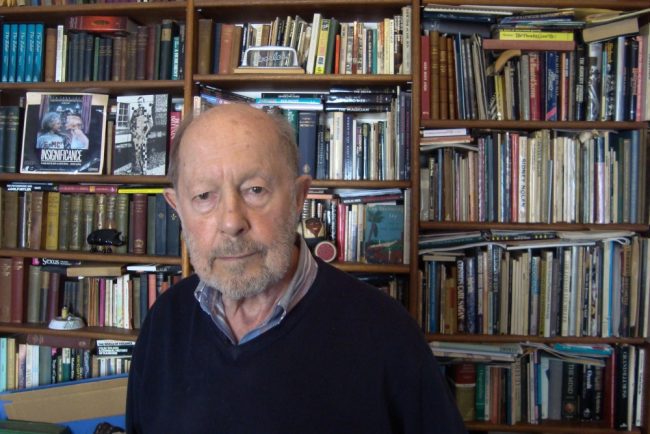 Bernard Rose has recalled his own collaboration with Roeg on Insignificance in a new interview with Sight & Sound magazine.
"The first thing I did professionally with Nic was make this music video for Roy Orbison's 'Wild Hearts Run Out of Time' for Insignificance. I went to Nashville to shoot some stuff with Orbison. Then it was going to be cut into footage from Insignificance, which is what we did. I had to match the camera style Peter Hannan had used in Insignificance, which was very interesting: I was tracking on something and then suddenly zooming in on somebody's drink. The cameraman at the time turned to me and said, 'What are you doing?' The moment he said that, I thought, 'I've got Nic's style.' Not that I make any great claims for that video, but you can see that it was quite intricate to make the camera style run from one element to the other without seeming to jar."