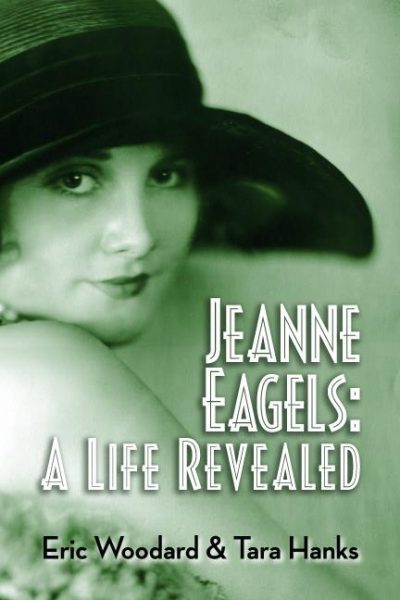 While I don't generally cover my non-Marilyn writings here, please allow me to make a rare exception. Jeanne Eagels: A Life Revealed, my new biography of the legendary actress, is published today. My co-author is Eric Woodard, whom MM fans will know for his Marilyn-related titles, Hometown Girl and Travilla Film Fashions. Here's a synopsis:
"The true story is finally told about Jeanne Eagels, legendary Broadway star as Sadie Thompson in Somerset Maugham's Rain, celebrated silent movie actress, and Academy Award-nominated superstar in The Letter. She lived a life of renown, yet her rise to fame, her romances, her triumphs, her relentless perfectionism, and her fragile health propelled her into increasingly erratic behavior and a shocking climax that stunned the entire world. Illustrated with nearly 150 rare and unseen photographs."
There are many parallels between Marilyn and Jeanne: both had short, tempestuous careers, and died in their late thirties; and Eagels was the first actress to play Sadie Thompson in Rain, a role Marilyn coveted. Jeanne's legendary performance strongly influenced the teachings of Lee Strasberg, and he later wrote that Marilyn was the only actress who came close to her extraordinary presence.
I first explored the Eagels/Monroe connection in my novel about Marilyn, The Mmm Girl, and have posted two extracts here. I have also written an article exploring parallels between Marilyn and Jeanne, which you can read here.