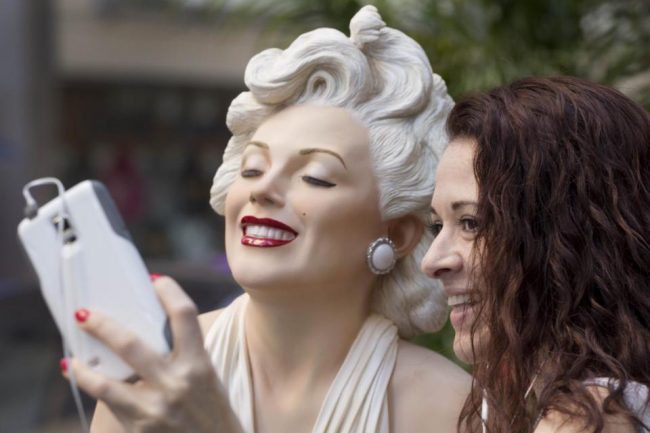 Just when I thought I'd heard the last of Seward Johnson's giant sculpture, 'Forever Marilyn', a smaller replica has reappeared in Manhattan's Garment District. As Yahoo News reports, she is currently occupying a stretch of Broadway between 36th and 41st Streets as part of Johnson's latest installation.
'I hope New Yorkers on their daily commute will be shaken for a moment and pause — either because they are unsure of what is real or because they are reminded of something familiar,' Johnson said. 'I try to celebrate the human relationship. What we are really about as people, individuals relating to each other and to nature,' he added. 'I like people being able to find a part of themselves in art.'
As the sculpture depicts Marilyn in the famous 'subway grate' scene from The Seven Year Itch, which was originally shot in New York before being re-enacted on Fox's Hollywood lot, the location – and summer timing – seems apt.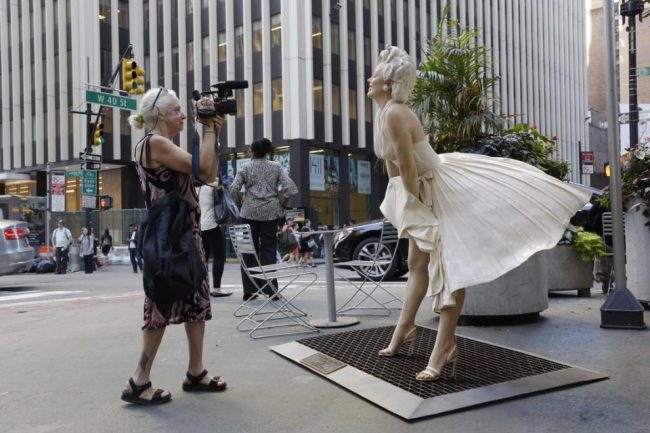 Photos by AP/Mark Lennihan