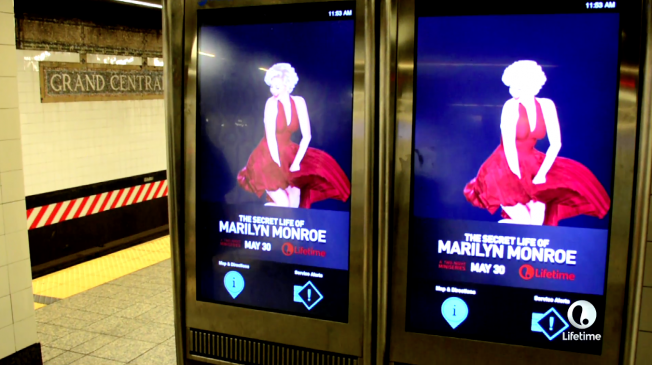 The Lifetime Channel have found an unique gimmick to promote their upcoming mini series, The Secret Life of Marilyn Monroe, reports Adweek. Eight New York subway stations now feature audio-activated digital advertisments, depicting Kelli Garner as Marilyn in The Seven Year Itch – with her skirt blowing up as trains arrive on the platform. (Not sure why her dress is red, though!)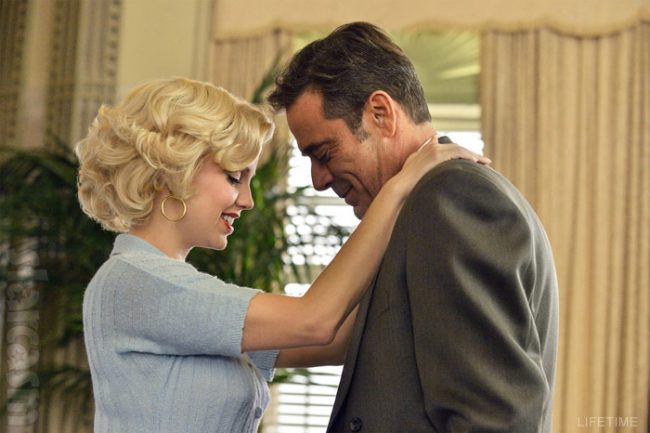 On a more serious note, a new trailer has been released, depicting a (probably fictitious) scene in which Marilyn and Joe DiMaggio visit her emotionally disturbed mother, Gladys, in a sanitarium. While Kelli Garner exudes softness and vulnerability, Susan Sarandon seems a little too brash in the maternal role.
The Secret Life of Marilyn Monroe will be broadcast in the US on May 30-31.