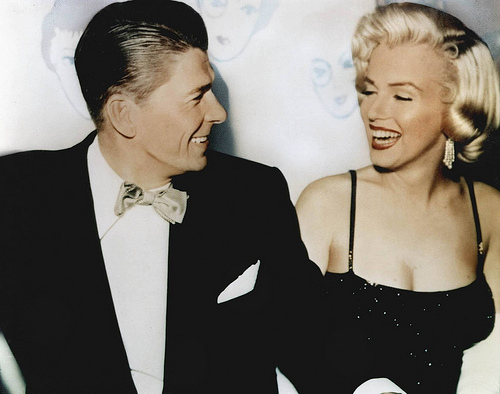 Darwin Porter – author of Marilyn at Rainbow's End (2012) – has published a new book, Love Triangle: Ronald Reagan, Jane Wyman And Nancy Davis, in which he claims Marilyn had an affair with Reagan.
Born in 1937, Darwin Porter began his career as an entertainment writer at the Miami Herald in 1958. He wrote the first of many Frommer travel guidebooks in 1969. With his associate Danforth Prince, Porter has also written a large number of salacious celebrity biographies, published by Blood Moon Productions with the dubious tagline, 'all the gossip that's unfit to print.'
Marilyn's mostly peripheral association with Reagan dates back to her first job at the Radioplane munitions plant, owned by Reagan's actor friend Reginald Denny. During World War II, Reagan was a captain in an army unit that made training propaganda films. At Reagan's request, photographer David Conover was sent to Radioplane in 1945, to shoot pretty girls at work for a morale-boosting publicity campaign. Conover's pictures of 19 year-old Norma Jeane Dougherty led to a modelling contract, and the rest is history – although as Les Harding, author of They Knew Marilyn Monroe, admits – 'It is not certain if Reagan ever knew about his role in the birth of Marilyn Monroe's career.'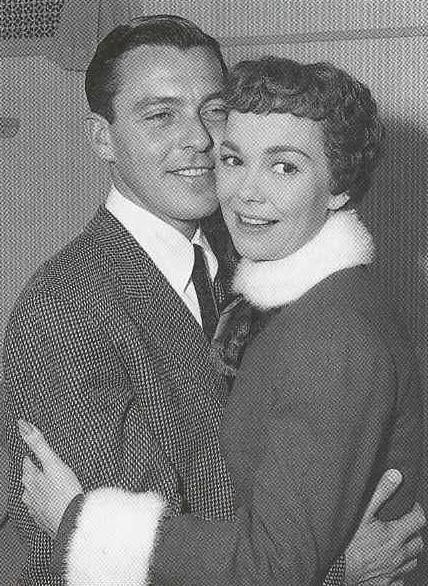 In 1948, Marilyn had a brief, turbulent relationship with bandleader Fred Karger, who went on to marry actress Jane Wyman – Reagan's former wife – some four years later, in 1952. By then, Marilyn was dating future husband Joe DiMaggio. It has been rumoured that Marilyn was jealous of Wyman, but this remains unconfirmed. Porter argues that Marilyn's alleged affair with Reagan was her revenge – but this, too, seems far-fetched, and uncharacteristic of Marilyn.
The final connection between MM and Reagan is a series of photos taken at a birthday party for her Gentlemen Prefer Blondes co-star, Charles Coburn, in 1953. She is pictured in happy conversation with Reagan and his new wife, Nancy.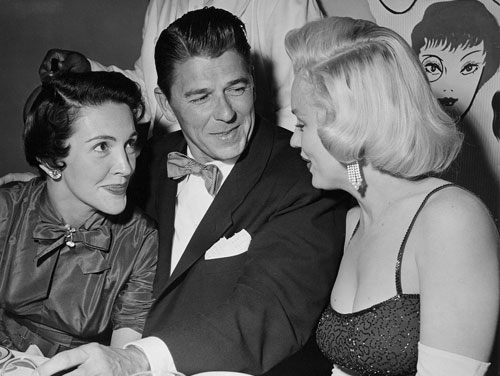 However, until now no sexual affair between Marilyn and Reagan has been claimed – and other than hearsay, Porter offers no conclusive evidence. Cynically, one might wonder if these circumstantial links have been manipulated to suggest a relationship that, more than sixty years later, cannot be proved or disproved.
It's certainly hard to believe that a liaison between a future US president and one of the most famous stars of all time could have gone unnoticed for so long. Perhaps because Marilyn has already been romantically linked to one president – John F. Kennedy – Porter has decided to complete the set. So who's next – Eisenhower? Nixon?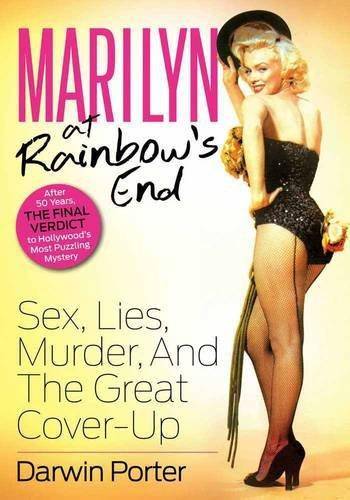 In a bizarre 2012 interview with Female First, Porter claimed to have personally met Marilyn at the Helen Mar Hotel in Miami in 1950, when he was just 13 years old. He also stated that her affair with Reagan was ongoing at this time, and that she was filming Don't Bother to Knock – which was actually produced in Hollywood in late 1951. (Similarly, Marilyn spent most of 1950 making movies in Los Angeles, and was in a steady relationship with agent Johnny Hyde. There is no evidence of her visiting Miami in 1950 or '51.)
Porter also claimed to have interviewed Marilyn as a student during a promotional tour of Miami in 1957. Unsurprisingly, she didn't remember him. But once again, Marilyn didn't visit Miami that year – she was living in New York with husband Arthur Miller.
He describes MM as 'self-delusional, and therefore not reliable' – a judgment which some less charitable critics might apply to his own books!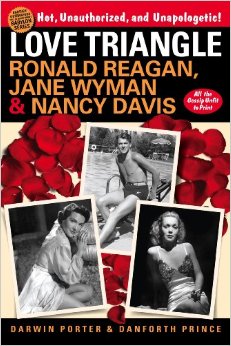 From the Daily Mail:
"According to Phil Karlson, a director who introduced them [Karlson directed Marilyn in Ladies of the Chorus, a 1948 musical – she began dating Fred Karger during its production], Reagan described her as 'sensational', to which she replied: 'I'm even more sensational when you get to know me.'"
From the Daily Mail's review:
"Two of Reagan's actor friends, William Holden and Eddie Bracken, are quoted as saying that Monroe would regularly visit Reagan in hospital after he broke his thigh bone playing baseball, and attend to his sexual needs as he lay immobilised in bed.

According to Holden, Monroe — going through an emotional rough patch — even asked Ronnie to marry her. It's an astonishing, never-reported story that sounds too salacious to be true. But, as everyone involved is dead, challenging it — like so much in Reagan's private life — is virtually impossible."
Another of Porter's stories about Reagan's alleged affair with MM was published on the Boomer Times website in 2007:
"At this same time yet another starlet was about to enter Reagan's life. In 1948 Marilyn Monroe had met Fred Karger, a musician, who was also working as a vocal coach at Columbia. Almost within days she'd fallen in love with him, even though he was bitter about women. 'No female is capable of genuine love,' he told her. At the time, he'd just been dumped by Rita Hayworth. In spite of what he said, Marilyn wanted to marry him. But he did not think she would make a proper stepmother for his young daughter from an earlier marriage. Marilyn was bitterly disappointed.

Unknown to Marilyn at the time, another woman had also fallen for Karger. At the peak of her star power in Hollywood, Jane Wyman, the ex-Mrs. Ronald Reagan, also wanted to marry Karger. He ended up proposing to Jane. Marilyn was furious and wanted to get even.

In one of those coincidences that often occur in life, a drunken Marilyn encountered Jane in the women's room of Chasen's Restaurant in Los Angeles. In an altercation, Marilyn lunged for Jane, accidentally ripping her wig off. Jane was wearing a wig that night to conceal a scalp irritation. When novelist Jacqueline Susann heard of that catfight, it inspired the most dramatic scene in her Valley of the Dolls, one of the best-selling novels of all time.

Marilyn couldn't have Karger, but she went after Jane's 'discard', hoping that would make her rival jealous even though she'd divorced him. Marilyn called Reagan, ostensibly to discuss problems with her membership in the Guild. This led to a dinner date and a subsequent affair.

Later when Reagan had business in Miami Beach, he invited Marilyn to fly down to join him. He bought her a ticket on a separate plane. He even insisted on booking her a suite in a different hotel from his own on Miami Beach, stashing her secretly at the Helen Mar.

Why the secrecy? Reagan was between marriages and could date whomever he chose. But he did not want either Doris [Day, another rumoured paramour] or Nancy [Davis, whom Reagan would marry in 1952] to know he was seeing yet another starlet. The only time they were seen together was at Sophie Tucker's show on the beach. As a fading star, he attracted no attention, and Marilyn was yet to become a household word.

Flying back to the West Coast again on a different plane from Marilyn, Reagan had a final dinner date with the star, telling her 'it's over between us.' She burst into tears."