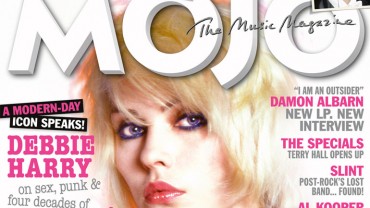 In the current issue of UK music magazine Mojo, cover star Debbie Harry – adopted as a baby in 1945, and a pop icon since she emerged in the late '70s as Blondie's frontwoman – explains why she daydreamed as a young girl that her mother was Marilyn Monroe, describing her fantasy as a "philosophical thing…I probably used the wrong language in the past. I saw her as the mother of invention or something like that. She had a profound effect on a lot of people."
Deborah has spoken many times about Marilyn, whose image inspired her greatly. Unfortunately, this has been taken rather literally by some fans, with a string of conspiracy theories about Debbie being Marilyn's biological daughter.
During the 1980s, she recalled of her childhood, "One afternoon while we sat in the kitchen drinking coffee my Aunt Helen said I looked like a movie star, which thrilled me and fueled another secret fantasy about Marilyn Monroe possibly being my natural mother. I always thought I was Marilyn Monroe's kid. I felt physically related and akin to her long before I knew she had been adopted herself.
"Of course my continual participation in this maternal fantasy has changed drastically as I've grown up and discovered that quite a few adopted girls have the same notion.
"But why Marilyn and not Lana Turner, Carole Lombard, Jayne Mansfield? Maybe it was Marilyn's need for immense doses of demonstrative love that is the common denominator between us. Although that doesn't fit me because I got loads of love…" (Source)