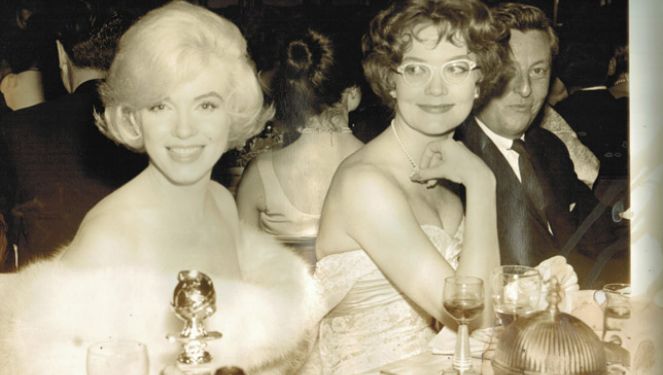 It's great to see Marilyn getting some attention on the Golden Globe website. She is pictured here on March 10, 1960, clutching her Golden Globe for Best Actress in a Comedy or Musical, after her triumph in Some Like It Hot.
The Golden Globe was originally an international press award, and European critics were much quicker to reward Marilyn's talent than the Hollywood establishment (she was never nominated for an Oscar.)
Unfortunately, the article contains one glaring error. The photo is incorrectly dated as being from 1952, when Marilyn had won the Henrietta award for Best Young Box Office Personality.
The bespectacled lady sitting beside Marilyn has not been identified, although it has been suggested she might be Susan Kohner, who won the Best Supporting Actress award that night for her role as Sarah Jane in Imitation of Life.