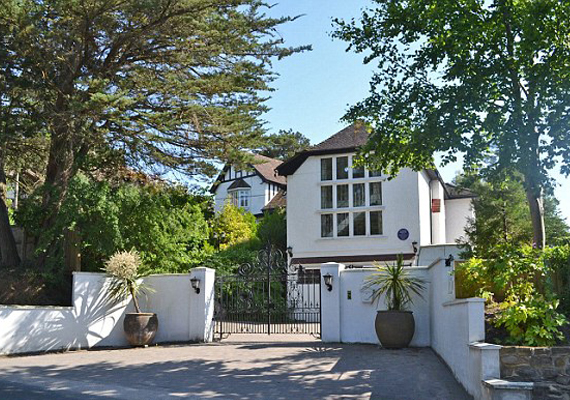 The British-born actor, George Sanders – most famous for his role as Addison DeWitt in All About Eve – owned an Art Deco mansion, Rothbury, in Storrington, West Sussex. The property is now on the market for just under £1 million.
An article recently published in the West Sussex County Times claims that Marilyn once spent a night at Rothbury:
"In 1959 he was at the centre of tabloid gossip when Marilyn Monroe spent a night at the Storrington mansion during her shoot on The Prince and the Showgirl (her time spent in England that year is depicted in 2011's My Week With Marilyn).

Honoured with a blue plaque, the property is steeped in history across 4,000 square feet."
This story was also reported in the Daily Mail last week:
"During the stay the pair left other diners aghast when they enjoyed a meal at nearby Manleys restaurant, before returning to the star's house."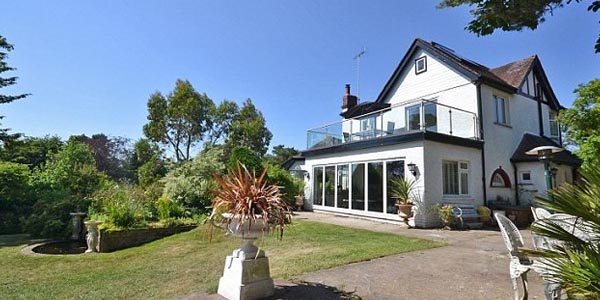 Sanders hosted many lavish parties at Rothbury, with guests including Sir Laurence Olivier – Marilyn's co-star in The Prince and the Showgirl.
However, there are several problems with this story. Firstly, The Prince and the Showgirl was filmed in 1956, not 1959. On days off, Marilyn visited the East Sussex towns of Brighton and Lewes with her new husband, Arthur Miller (as noted by Michelle Morgan in Marilyn Monroe: Private and Undisclosed.)
However, there is no record of Marilyn visiting Rothbury, and if there was tabloid gossip about her and Sanders at the time, it's news to me. I'd be interested to know if there is a traceable source for this rumour. Furthermore, Marilyn never returned to England after 1956.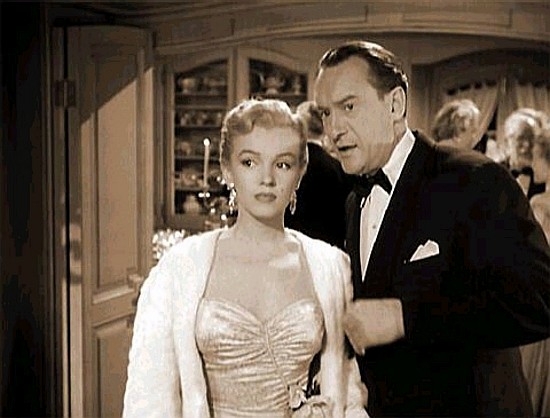 Back in 1950, Marilyn had played Sanders' companion, aspiring actress Claudia Caswell, in All About Eve. Sanders' wife, Zsa Zsa Gabor, was allegedly so jealous that she refused to allow him to spend any time with Marilyn off-set – although whether her suspicions were justified remains unclear. (In her unfinished memoir, My Story, MM claimed that Sanders had asked her to marry him the first time they met, at a Hollywood party. Sanders and Gabor divorced in 1954.)
After Marilyn's death in 1962, Sanders recalled fondly, "Marilyn was very inquiring and very unsure – humble, punctual and untemperamental. She wanted people to like her, [and] her conversation had unexpected depths.She showed an interest in intellectual subjects which was, to say the least, disconcerting.In her presence it was hard to concentrate."
Perhaps this earlier encounter is where the Sussex rumour originated. Nonetheless, there is no solid evidence to suggest Marilyn visited Sanders in England. (Cynically, one might conclude that it's a case of local tittle-tattle transformed into an estate agent's perfect marketing ploy…)