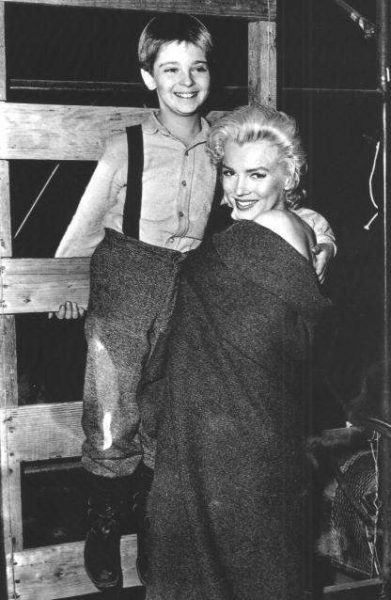 Writing for the Times-Ledger, the The Greater Astoria Historical Society takes a fresh look at the career of child actor and native of Queens, New York, Tommy Rettig.
"Thomas Noel Rettig was born Dec. 10, 1941, and grew up in Jackson Heights. His father, Elias, was an aircraft parts inspector for Lockheed and his mother, Rosemary, a housewife. He began his acting career at 5 when he was discovered by an acting coach who lived in the same apartment building. Before beating out nearly 500 other boys for the leading role in Lassie in 1954, Rettig already had a lengthy acting résumé.

After touring with Rogers and Hammerstein in Annie Get Your Gun, Rettig also appeared in the films The 5,000 Fingers of Dr. T, a fantasy film written by Dr. Seuss, and the Western River of No Return, where he acted alongside Monroe and Mitchum.

Rettig endured stiff competition in the casting of wholesome Midwestern farm boy Jeff Miller in Lassie. Appearing in the leading role for the first four seasons of the program, the child actor bonded so closely off screen with his canine co-star that the dog began to disobey his trainer so the two could then only interact on screen.

He soon discovered, however, that dreams of stardom were replaced by grueling, long hours on the set and a rapidly disappearing childhood. The star complained bitterly of his treatment in the industry, and it is reported that he did not receive any residual payments for his performance in the series. After four seasons as everyone's boy next door, the boy from Queens wanted to come home and was released from his contract.

Acting work, however, soon began to dry up as Rettig struggled to transition from Lassie to the increasingly in demand Rebel without a Cause roles for young men in the late 1950s."
Tommy was 12 years old when he appeared in River of No Return (1953) opposite Marilyn and Robert Mitchum. He initially avoided MM because his priest had told him she was a 'scarlet woman'. But she soon won him over, even taking him along on a fishing trip with Joe DiMaggio.
Unfortunately, Monroe's dramatic coach, Natasha Lytess, frightened Tommy by telling him that if he didn't take acting lessons, his talent would dry up by the time he was 14. Director Otto Preminger had Lytess removed from the set, though she later returned after Marilyn intervened.
Tommy also became Marilyn's 'youngest ever date' when she escorted him to a screening of The 5,000 Fingers of Dr T, a fantasy based on a story by Dr Seuss in which Tommy also starred.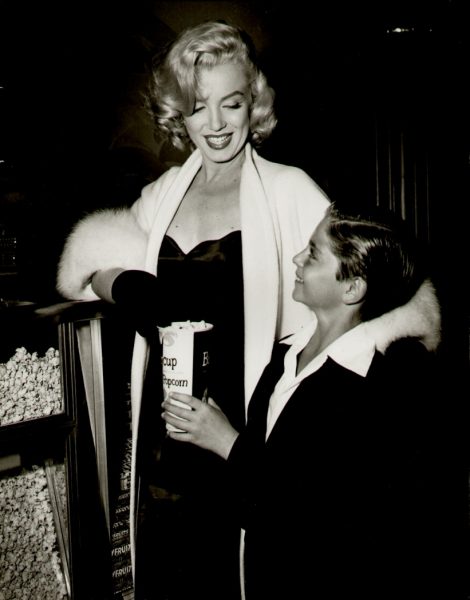 Rettig's later life did not always run smoothly, as the Times-Ledger explains:
"Finding it difficult to support his wife and two young sons, he left Hollywood for a farm in rural California. Here his litany of scrapes with the law began, chalking up arrests for growing marijuana and cocaine possession.

Only after hitting rock bottom did the former child celebrity begin to turn his life around. Going on the road as a motivational speaker, Rettig built a new career based upon newly discovered computer skills he developed building databases for his mailing lists.

Starting in the early 1980s, the star of Lassie shone once again as a computer programmer and author. He was one of the earliest employees of software company Ashton-Tate, and later founded software consulting firm Tom Rettig Associates.

In 1991, Rettig revisited his roots with a guest appearance in the series The New Lassie along with former co-star Jon Provost. Rettig's new beginning was sadly cut short when he died of a heart attack in 1996 at age 54.

His ashes were scattered in the Pacific Ocean near his home in Marina Del Rey, with Lassie, a descendant of his TV sidekick, there to say goodbye.

In his later years, looking back on the elusive, fleeting nature of his childhood dreams, Rettig confided, 'I wanted to be a real kid and see what the real world was like. I wanted to be one of those people I portrayed.'"