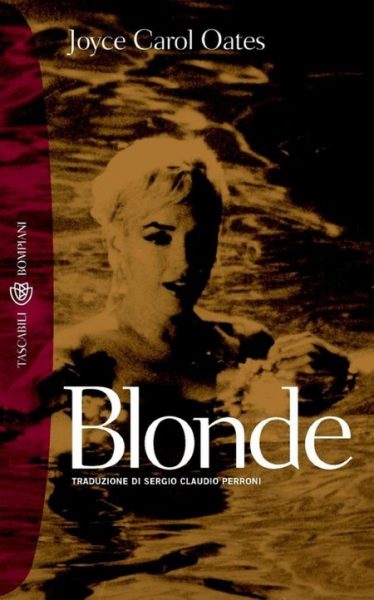 Joyce Carol Oates' Blonde is not one of my own favourite novels (nor one of my favourite books about Marilyn), although to be fair I haven't revisited it since it was first published in 2000. After that first reading, I felt that Oates – a writer I had admired – distorted aspects of MM's life, and portrayed her as a rather one-dimensional victim.
Since then, I've spoken to many fans who feel the same. Obviously, I'm not impartial here, having written my own fictional take on Marilyn. Six years after completing The Mmm Girl, I'd like to read Blonde again, mainly out of curiosity – and especially if it was reissued on Kindle, as it's rather a weighty tome!
However, I was pleased to discover the positive experience that Blonde has been for some others, leading them to impart their knowledge and challenge misconceptions – as posted recently on the Lonesome Reader blog.
"I wanted to highlight this novel specifically because I had a strange conversation with a colleague once. Somehow we started talking about Marilyn Monroe and he instantly said 'Oh, that slut.' I flinched in shock that he'd be so disdainful and answered him angrily. He tried to justify himself by saying that she basically slept with everyone and that's the only reason she had a career. I have no doubt his opinion is shared by many people. It's this sort of casual dismissal and thinking about women in only simplistic misogynistic terms which is the reason why feminism and the promotion of women's writing is especially important."