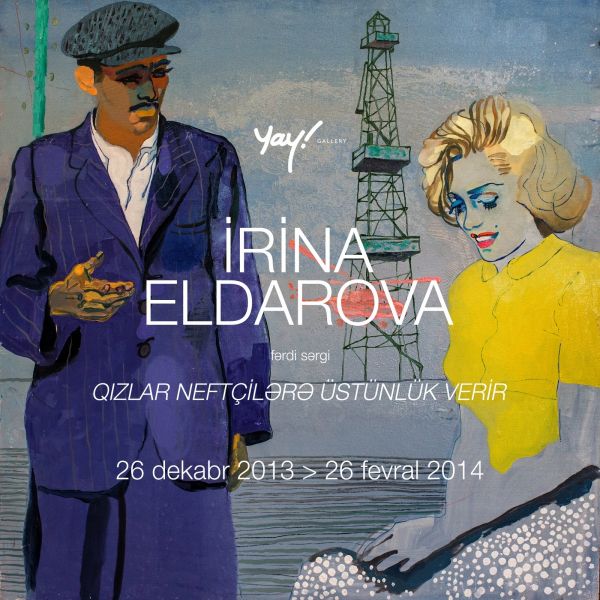 A new solo exhibition by artist Irina Eldarova, has just opened at the Yay Gallery in Azerbaijan. 'Girls Prefer Oilmen' features paintings and installations, inspired by 1960s movies and Marilyn Monroe.
Combining retro glamour with contemporary global capitalism, Elderova seems to be saying that while diamonds may still be a girl's best friend, the money to buy them lies in Middle Eastern oil.
Playing on the 'gold-digger' aspect of Marilyn's screen persona, Elderova juxtaposes the artifice of Monroe's image with her natural vitality, set off against a vibrant, Middle Eastern landscape and pairing her not with tycoons, but ordinary working men.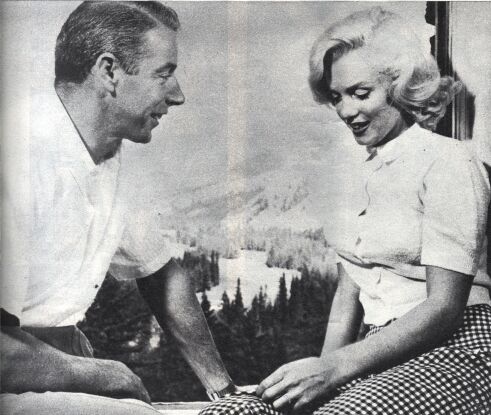 In the image shown above and at the top of this article, Eldarova has painted John Vachon's 1953 shot of Marilyn in Canada, filming River of No Return in 1953. But while Joe DiMaggio features in the original photo, here he is replaced by an Azerbaijani oilman.
Another painting evokes the famous kiss at the DiMaggio wedding, plus Eve Arnold's photo of Arthur dancing with Marilyn on the Misfits set.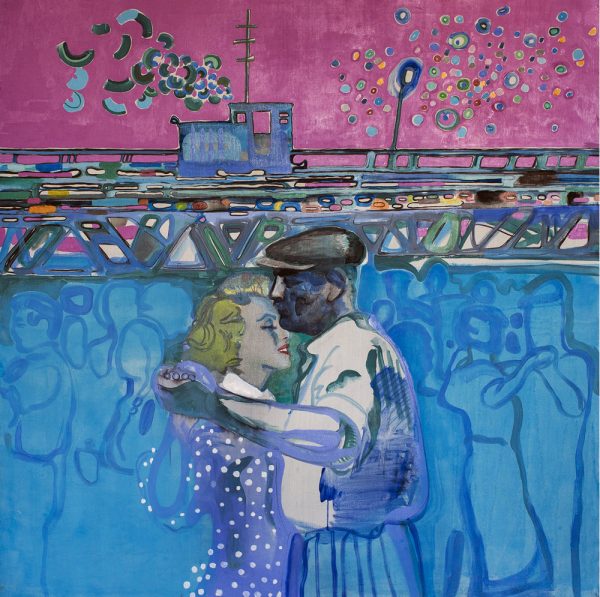 This painting reminds me of Sam Shaw's photo of Marilyn at Ebbets Field in 1957, plus a car ride from The Misfits.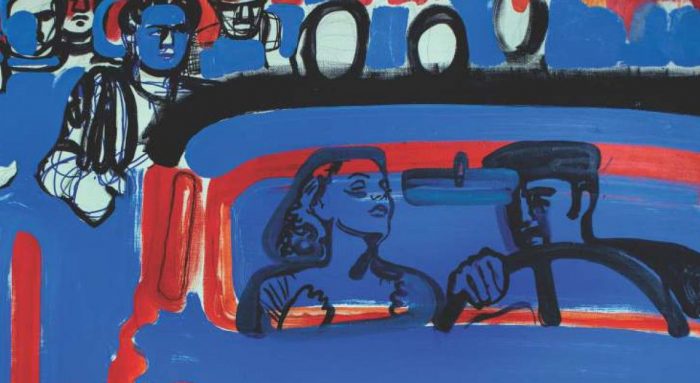 This recalls Marilyn in her pink Niagara dress…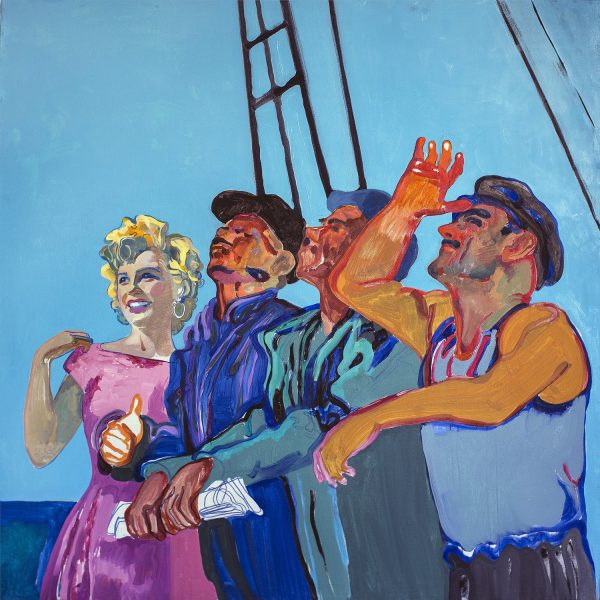 And finally, the artist at work…