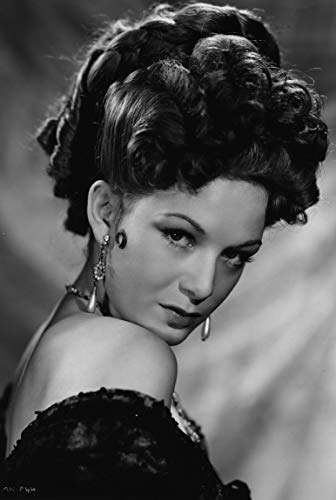 The British actress Jean Kent has died aged 92, after a fall at her home in Westhorpe, Suffolk, reports the BBC.
She was born in Brixton, South London, the only daughter of variety performers Norman Field and Nina Norre. She made her screen debut in 1935, aged 14.
During the 1940s, she played supporting roles in popular melodramas produced at Gainsborough Studios, including Fanny by Gaslight (1943); Madonna of the Seven Moons, The Wicked Lady and The Rake's Progress (1945.)
Her first starring role was as the gypsy Rosal, opposite Stewart Granger in Caravan (1946.) During filming, Jean met her future husband, actor Josef Ramart.
She worked with Granger again in The Magic Bow (1946), and with Michael Redgrave in The Man Within (1947.) Her female co-stars included Googie Withers in The Loves of Joanna Godden (1947), and a young Diana Dors in Good-Time Girl (1948.)
After achieving star billing in Bond Street(1948), Jean played her own favourite role, as a music hall girl in Trottie True (1949.) She was directed by Anthony Asquith in The Woman in Question (1950), and again in an adaptation of Terence Rattigan's play, The Browning Version (1951.)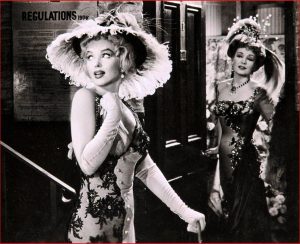 By the mid-1950s, Jean was increasingly seen on television. However, she secured a role in another big-screen Rattigan adaptation, The Prince and the Showgirl (1956.)
The story is set in London's musical theatre in 1911. Jean plays Maisie Springfield, star of 'The Coconut Girl', who finds a rival for the affections of a visiting Archduke (Sir Laurence Olivier) in American showgirl Elsie Marina (Marilyn.)
Unfortunately, Maisie's frosty relationship with Elsie was mirrored in reality. 'She wasn't very well and not an easy person and Olivier, who was directing, had a quite a lot of difficulty,' Jean told the BBC in 2011.
'I can understand the enduring fascination with Marilyn, but, to be frank, I really couldn't bear to discuss my own experience of working with her,' she told the Daily Mail in 2012. 'She was, by that point, an extremely troubled girl…I had only two brief scenes with her, but I think poor Larry must have aged at least 15 years during the making of that film.'
Jean played a supporting role in Bonjour Tristesse (1958), Otto Preminger's adaptation of the classic Francoise Sagan novel, opposite David Niven and Jean Seberg.
She later played Queen Elizabeth I on television, in Sir Francis Drake, and appeared in a 1967 adaptation of William Thackeray's Vanity Fair.
She took occasional parts in many popular shows during the 1960s and '70s, including Emergency Ward 10, Steptoe and Son, Angels, and Crossroads. One of her final roles was in a 1991 episode of Lovejoy, alongside Ian McShane.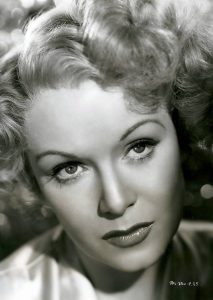 On June 29, 2011 – Jean's 90th birthday – she attended a screening of Caravan at the British Film Institute.
In his introduction, the film critic Michael Thornton remembered that as an eight-year-old boy in Brighton in 1949, he was in a crowd of 4,000 to 5,000 people who turned up for a personal appearance by Kent, which led to police officers linking arms to get her into the cinema.
'The war had only just come to an end, the country was broke, ration books and austerity reigned supreme and there appeared to be more bomb sites than actual houses,' said Mr Thornton. 'I think the glory of those rather extraordinary, fantastical, testosterone-drenched, overblown and highly romantic "bodice-rippers" is that they took people's minds off a really very tough situation.'
'Since then film historians have critically re-evaluated this era and, instead of saying "this is a load of tosh and tripe", they've realised these were expertly crafted, highly successful films.'
Ever the professional, Jean told the BBC she was still available for work. 'Oh yes, I'd work like a shot, as long as I didn't have to walk,' she said. 'A nice sitting-down part would be fine.'