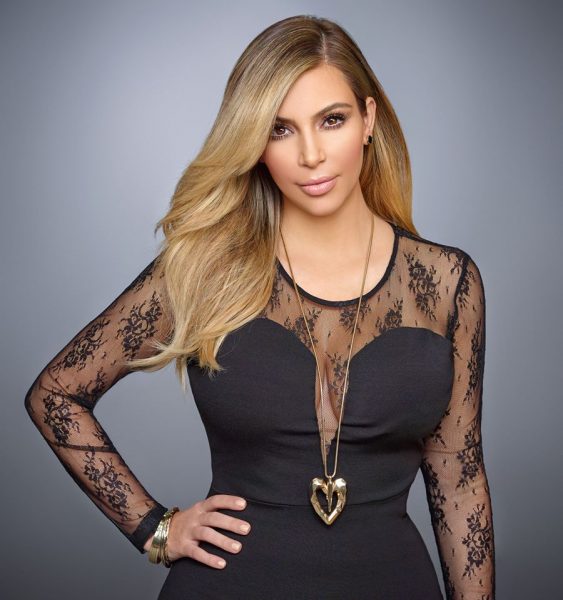 Rapper Kanye West has compared his girlfriend, reality TV star Kim Kardashian, to Marilyn in a radio interview, reports EntertainmentWise. 'Kate Upton ain't Marilyn Monroe!' he said on Chicago's Power 105.1, referring to the blonde supermodel. 'Kim Marilyn Monroe! She was controversial. She controversial.' (In the same interview, Kanye also compared himself to Walt Disney and Michelangelo.)
It's not the first time that Kim has been compared to Marilyn. Carine Roitfeld, editor of French Vogue, told Time Out in October, 'First of all she's beautiful – and in fashion, that is a talent you know. She was also a very sweet person, a hard worker. You don't see her in parties drinking loads of alcohol. She's controversial, but so was Marilyn Monroe and I always like controversial people. I hope the issue will be a good souvenir for her and her baby.'
Full disclosure – I have never watched Kim's hit show, Keeping Up With the Kardashians. However, I do think she is striking in looks, and a great businesswoman. However, the reason behind the comparison – that like Marilyn, she is 'controversial' – is a tenuous one.
In her time, Marilyn was no more controversial than other stars. While she was frank about her sexuality, she did not have as many affairs as was later alleged. And, while she may have posed nude, there is no hard evidence that Marilyn ever made a sex tape – unlike Kim, who famously sold hers.
While controversy may be part of Marilyn's appeal, she would soon have been forgotten if not for her intelligence and talent. It may be too soon to judge if Kim Kardashian can achieve the same lasting cultural impact, or if she – like many others, once touted as 'the new Marilyn', will be remembered instead as a minor celebrity, frozen in time.