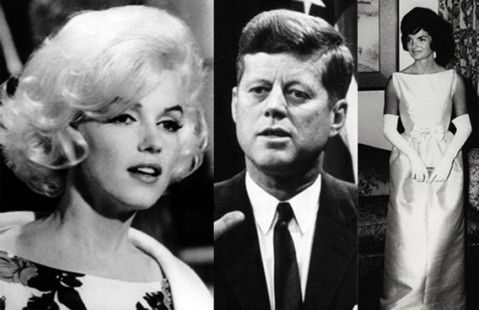 A late contender for most bizarre Marilyn story of the year comes from entertainment website ContactMusic, who report that John Cohan – self-professed 'psychic to the stars' and alleged confidant of the late Truman Capote – claims to have seen a thirty-minute home movie, filmed in secret by Capote, of a confrontation between Marilyn and First Lady Jacqueline Kennedy (about Monroe's supposed affair with the President) at Capote's New York apartment in 1962.
Cohan says that the film was sold to US TV host Merv Griffin before Capote's death in 1984. Griffin died in 2007.
"'I was reminded of this film while I was recalling my friendship with Truman for a new book, titled The Pink Triangle.

Truman had been a friend to Jackie Kennedy but they had a falling out and when she asked him to arrange a meeting with Marilyn at his home, he bugged the room and filmed them. He did this because he could be devious and cunning.'

And Cohan was stunned when the author first showed him the footage.

He recalls, 'I remember Marilyn arrived looking like the movie star she was, dressed in a stunning white dress and Jackie showed up in this very tailored black suit, which made her look very matronly… When MM (Marilyn) first started the greetings, she said, Hello Madam Jacqueline.

The two women were together a little over 30 minutes and Jackie basically told Marilyn she knew what was going on between her husband and Marilyn, and wanted it to stop. Jackie said she forgave MM for the affair with her husband because she knew too well Jack could charm a dead body and get a response.

Marilyn became hysterical because she didn't want to end the affair. Money was exchanged. Jackie had with her a good size pink round hat box. In it was a lot of money. She said to MM, Take this and use it to make your new home more beautiful and the rest invest in stocks and other good ventures for your future. By the end of the film, Marilyn was a mess. Her hair was all messed up and her mascara was running.'

Cohan admits Capote was very guarded about the film and, as far as he knows, he's the only person who has seen it other than the author and Merv Griffin.

He adds, 'In the beginning, Truman kept it because he wanted to get back at Jackie and just by having this film he felt he had achieved that, but over the years he got so bored with it and told me, I'm going to sell it – and he did.

Merv Griffin treasured the footage and intended to keep it under lock and key until the 50th anniversary of Marilyn's death. Like Truman, he was very guarded about this and I don't think he showed it to anyone or talked about it.

Unfortunately Merv, another great friend of mine, died before his time and the footage is now lost, but I'm sure Merv took care of all his affairs before his death and had plans for this film. I'm sure it will see the light of day at some point.'"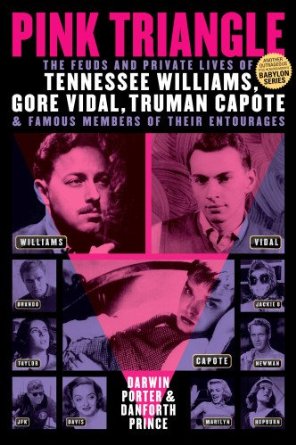 I don't really know where to begin explaining my extreme scepticism about this story. Suffice it to say that camera equipment was much larger and noisier in 1962, making it near impossible to film in secret. Also, it seems very convenient that Mr Cohan would divulge this secret on the eve of the 50th anniversary of President Kennedy's assassination.
The Pink Triangle, an upcoming book referred to by Cohan, appears to have been written by Danforth Prince and Darwin Porter, an author well-known for his sensationalist tomes about politicians, gangsters and the stars of Hollywood's golden age. Porter's 2012 book, Marilyn at Rainbow's End, was heavily promoted in US scandal sheets such as the Globe and the National Enquirer. (Cohan's own memoir, Catch a Falling Star, was published in 2009.)
Capote knew both women well, but – and this bears repeating – there is no evidence that Marilyn and Jackie ever met. If you want real insight into MM, read Capote's essay, 'A Beautiful Child'.
Finally, I would love to know if WENN (named by ContactMusic as the source of this rumour) made any attempt at fact-checking before going public. (And if you'd like to know what last year's silliest story about Marilyn was, click here.)