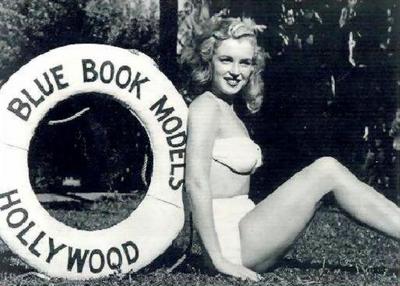 Last year, it was reported that files related to Emmeline Sniveley's Blue Book agency – where Marilyn made her name as a model – had been recovered in Holland.
On her blog today, Michelle Morgan (author of Marilyn Monroe: Private and Undisclosed) announced that she is working on a book and documentary with Astrid Franse, owner of the archive.
With a working title of Marilyn's Blue Book Days, this exciting project also has a Facebook page.