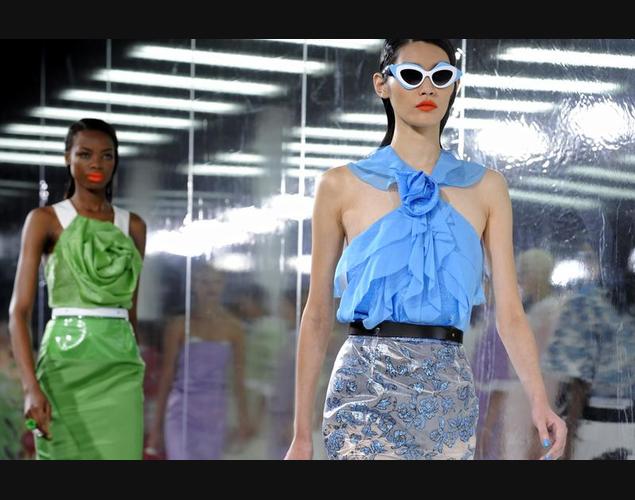 Designer Prabal Gurung, whose latest collection has been unveiled at New York Fashion Week, was inspired by Bert Stern's photographs to create a 'futuristic Marilyn', according to AFP.
The resemblance is not that obvious, although I noticed vague comparisons in the black/white block prints, icy pastel shades, and the applique roses, similar to those which Stern later super-imposed onto some pictures. (And it goes without saying that the models don't have Marilyn's curves.)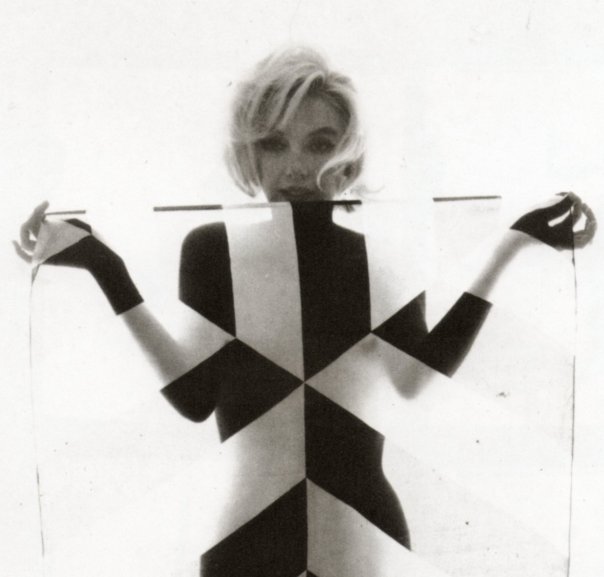 However, it must be acknowledged that Gurung has created something new from what went before, rather than merely reproducing the past.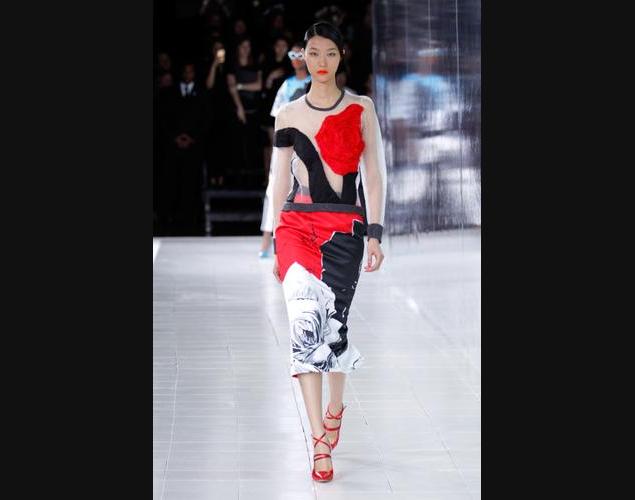 "Singapore-born Gurung — whose creations have been worn by Kate Middleton, Michelle Obama and Oprah Winfrey — went to extremes to 'preserve an elegant woman who is more and more rare.'

Gurung's dresses and skirts fell mid-calf, some elegantly off-shoulder, in pastel pink, lavender, canary yellow, green or bold prints. Lips were bright pink and tangerine while hair was slicked back.

Describing his collection as 'femininity with a bite' the designer — who launched his eponymous brand in 2009 — said he pushed into the future using unusual fabric choices.

Gurung told AFP his collection was 'an ode to all the women I love and women in general.'

He said he was inspired by actress Marilyn Monroe from Bert Stern's The Last Sitting photoshoot…and wanted to recreate 'that melancholic feel.'"