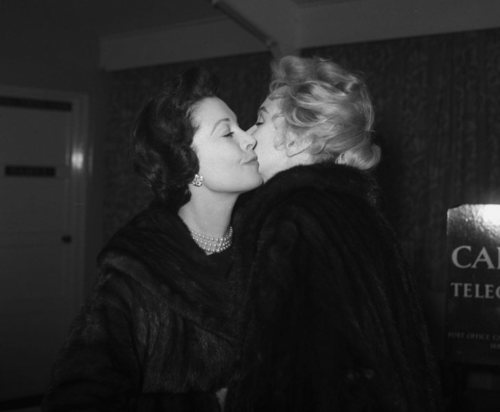 This year marks the centenary of Vivien Leigh's birth. Leigh is perhaps best-known for her roles in Gone With the Wind and A Streetcar Named Desire – and offscreen, she became one half of England's most celebrated theatrical couple when she married Sir Laurence Olivier.
In 1956, Olivier directed and starred with Marilyn Monroe in The Prince and the Showgirl (with MM in the role Leigh had played onstage.) While their mutual enmity is well-documented, Leigh's private thoughts on Marilyn are less clear.
Like Monroe, Vivien was prone to depression (she suffered from Bipolar Disorder.) During the filming of Prince, Leigh became pregnant – but she subsequently lost her baby. Marilyn was also said to have miscarried at this time, but the rumour remains unconfirmed.
As reported in The Independent, Leigh's personal archive has now been acquired by London's Victoria and Albert Museum. The collection includes diaries, photos and letters from many famous names – including both Marilyn and Arthur Miller.
"The archive also contains more than 7,500 personal letters addressed to both Leigh and Olivier from the likes of TS Eliot, Arthur Miller, Sir Winston [Churchill], Marilyn Monroe and Queen Elizabeth, the Queen Mother who thanks the couple for remembering her."