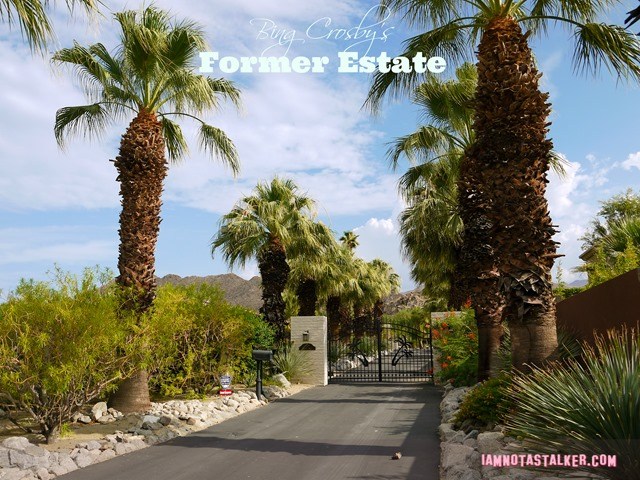 Whenever the home of a star from Hollywood's golden age goes on the market, it is now routine for estate agents to claim that Marilyn Monroe visited them there – often adding that she and said celebrity enjoyed a passionate affair on the grounds.
Generally, it's false. However, there are a couple of exceptions: the most notable being Bing Crosby's Palm Springs estate, visited by Marilyn in the spring of 1962. Among the guests was President John F. Kennedy, taking time off from the Democratic Convention in Los Angeles.
Lindsay, owner of the provocatively titled, but actually very informative IAmNotaStalker blog, has visited many Marilyn locations, and posted many great photos taken from outside Uncle Bing's former pad just recently.
Even the most sceptical observers concede that Marilyn may have had a fling with Kennedy that weekend. Her masseur and close friend, Ralph Roberts, has said that Marilyn called him from the house in flirtatious mood, and that a 'friend' bearing that familiar Bostonian accent joined in the conversation.
This may even have been Marilyn's only liaison with the president, as none of their other alleged trysts have been confirmed by such a trustworthy source.