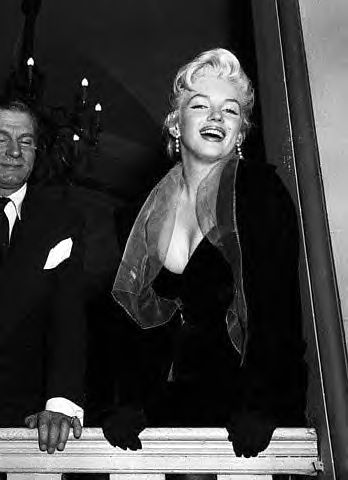 One of Marilyn's favourite New York hangouts was the Plaza Hotel, where in February 1956, she held a press conference with Sir Laurence Olivier – and, much to his amazement, chaos erupted when the strap on his co-star's dress broke!
John F. Doscher, a bartender (or 'mixologist') at the Plaza during the fifties, remembers Marilyn and other stars in his new book, The Back of the House, reports Hernando Today.
"Take for instance his va-va-va voom encounter with Marilyn Monroe. The starlet stayed at the hotel numerous times.

Doscher said he was awestruck by the entourage of photographers, hair stylists and makeup artists accompanying Miss Monroe each time she came in.

'They were from Life, Look and Photoplay magazines, all there for photo opps, he said, early paparazzis, you know?'

One day Monroe was having a late breakfast in what was the Edwardian Room and sitting by the window overlooking Central Park South. A few tables away with her back to Monroe sat Plaza-regular New York newspaper columnist, Dorothy Kilgallen.

Working the bar that day in the Edwardian, Doscher mentioned to Kilgallen that Monroe was sitting by the window. Kilgallen, he said, 'Let out a "harrumph" and said, 'Yes. I saw her. She looks like an unmade bed.'

'Apparently, there was some animosity there,' Doscher observed. 'I mean, Marilyn Monroe has been described many ways in her lifetime, but never the description Kilgallen offered.'"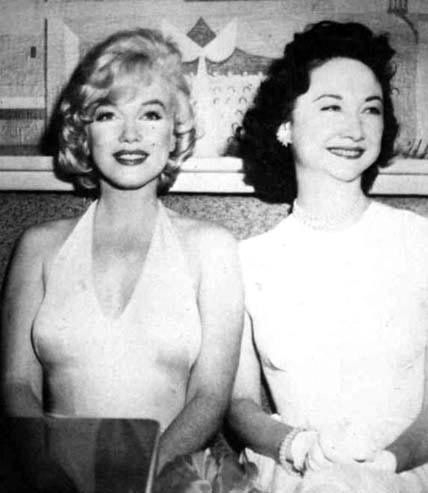 Dorothy Kilgallen was a syndicated newspaper columnist. In 1952, she reported that journalist Robert Slatzer was a rival to Joe DiMaggio for Marilyn's affections. (Slatzer has since become a notorious figure in Monroe history, and biographer Donald Spoto considers him a fraud.)
After Gentlemen Prefer Blondes was released in 1953, a sceptical Kilgallen wrote to Darryl F. Zanuck, asking him to confirm that Marilyn's singing was her own voice, which he did.
Needless to say, none of this endeared her to Marilyn, and in his essay, A Beautiful Child, Truman Capote wrote that MM had described Kilgallen as a drunk who hated her.
Kilgallen lived near the summer house where Marilyn and Arthur Miller stayed in 1957. In 1960, she was photographed with Marilyn at a press conference for Let's Make Love.
Just days before Marilyn died, Kilgallen alluded to the star's affair with a prominent man in her column. In the following weeks, she tried to investigate the circumstances behind Monroe's death – particularly her alleged links to the Kennedy brothers.
In 1965, 53 year-old Kilgallen was found dead in her New York apartment, having overdosed on alcohol and barbiturates, and also having possibly suffered a heart attack.
However, some conspiracy theorists think Kilgallen was murdered, because of her critical comments about the US government.