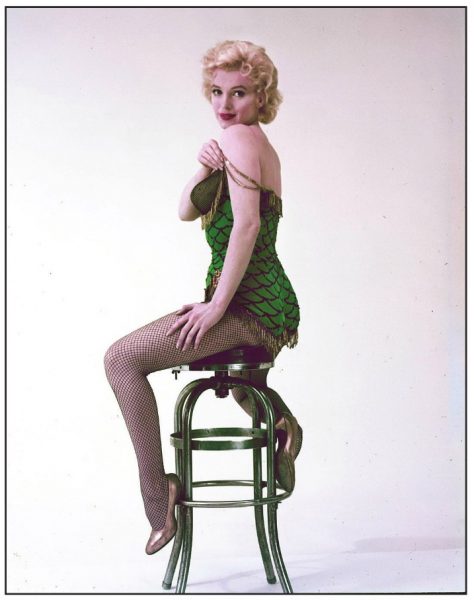 Writing for the Associated Press, Ula Ilnytzky investigates the Profiles in History auction (set for July 27th) which includes 3,700 rare negatives and transparencies of Marilyn – with copyright – taken by perhaps her finest photographer, Milton H. Greene.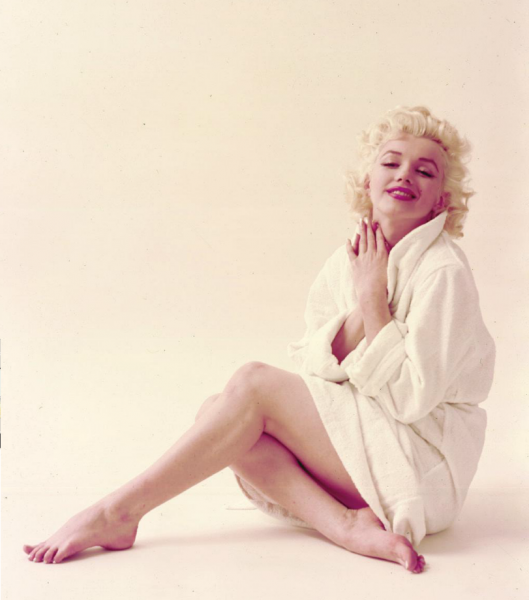 'It's a big, big deal. It's like selling the recipe for Coca-Cola,' said Joseph Maddalena, owner of Profiles in History, which auctions original Hollywood memorabilia and artifacts.

Peter Stern, an attorney specializing in arts-related matters, raised concern that unsigned prints made from the negatives could hurt the market. 'It's not that hard to sign a photo,' he said.

But Maddalena noted: 'There are no vintage Milton Greene photographs. … He was a work-for-hire photographer' shooting covers for Look, Life, Glamour, Harper's Bazaar, Vogue and other magazines.

Like his contemporaries, Irving Penn and Richard Avedon, Greene is credited with elevating fashion photography to fine art. But unlike them, Greene did not commercialize his work. 'Only a handful was published,' Maddalena said.

The seller is an unidentified American photography collector who purchased the archive about 10 years ago.

The items came from the Greene estate 'via a financial institute in Poland that had secured ownership from Greene in a business dealing' with the copyright, the auction house said in a statement.

The photographer's son, Joshua Greene, called it 'a bad business deal.'

He said that in the process of severing the partnership, he gave them the copyright, calling it 'my mistake, which I regret to this day.'

He plans to attend the sale.

'I hate to see Humpty Dumpty broken up into so many pieces — 268 lots. I'd like to see it all come back home under one roof where it belongs,' he said.

Negatives and transparencies fade and deteriorate and would need to be digitally re-mastered by anyone who bought them to preserve them forever — a lengthy process that Greene said takes up to 20 hours per negative.

Mark Vieira, an author on the photographic history of Hollywood, said he was flabbergasted by the vastness of the collection.

'Usually this kind of material offers you a slice of history. The Greene collection is more like a chunk of history,' Vieira said."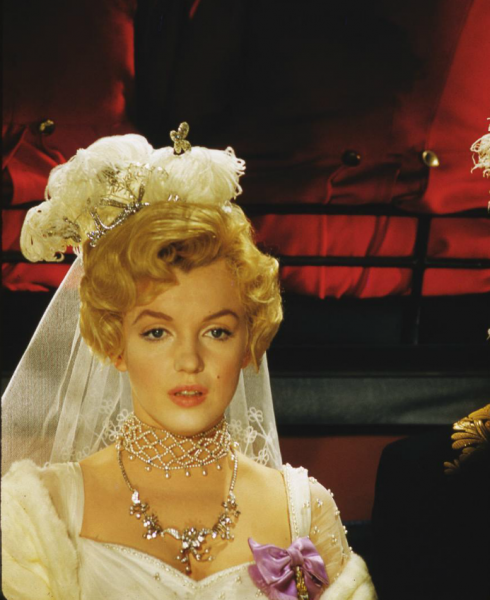 The sale is attracting a great deal of media attention. Over the weekend, the UK's Daily Mail published an article about Marilyn's close friendship, and business partnership with Greene (including a nod to Heather Williams's profile of the photographer for Immortal Marilyn.)
For most fans, the photos are likely to be out of their price. However, Profiles in History are selling an auction catalogue for $50, featuring the Monroe pictures and other items on sale. It makes a good companion to Greene's previously published books; Of Women and Their Elegance,  Milton's Marilyn and But That's Another Story.