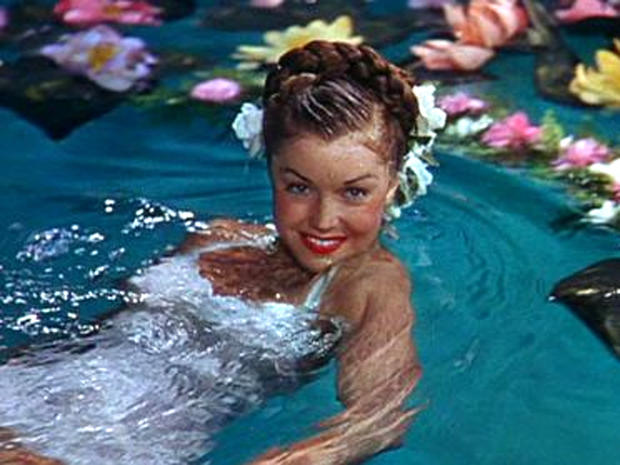 Swimming champion turned Hollywood star, Esther Williams – nicknamed 'The Million Dollar Mermaid' – has died aged 91, reports the Los Angeles Times.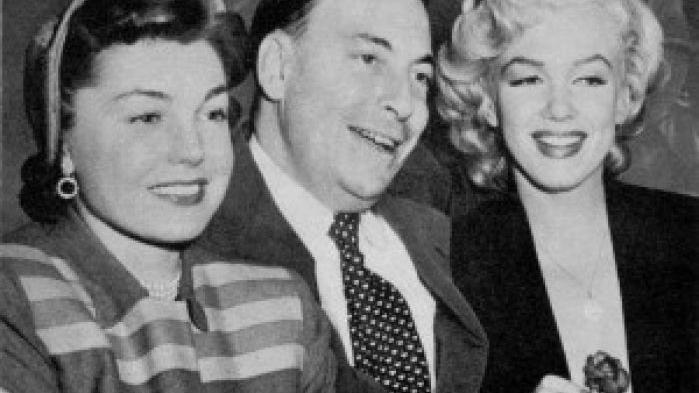 Esther is pictured here with Marilyn and columnist Earl Wilson at a Hollywood party in December 1952. She also attended the Photoplay Awards in March 1953, where Marilyn collected her statuette as the 'Fastest Rising Star', and upstaged everyone – including an outraged Joan Crawford – by wearing a diaphanous gold dress.
'Williams figured that her own champagne-coloured strapless evening gown with matching orchids made her a "classy counterpoint" to MM,' Les Harding notes in his 2012 book, They Knew Marilyn Monroe, sourced from Esther's 1999 memoir.
But, as Florabel Muir noted in the Los Angeles Daily Mirror after the event, 'Next to Marilyn, all the others seemed so dull.'