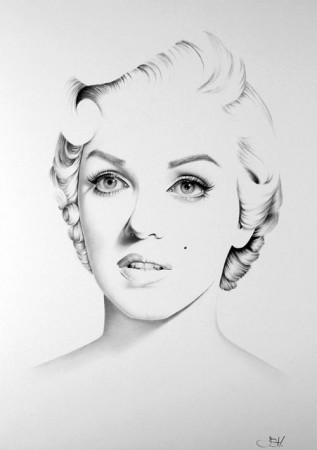 This portrait of Marilyn – based on a photo taken during wardrobe tests for The Seven Year Itch in the summer of 1954 – was created by artist Ileana Hunter as a tribute on Marilyn's birthday.
"This is 11 x 16″ on extra smooth Bristol board, I've titled it 'Birthday Girl' for lack of a better title, which is still eluding me. Sometimes you just can't put a name on a look which is so subtle. I chose the picture because of that particular look in her eyes, she is perfectly dolled up, at work, and her eyes are in a different place altogether, they look far beyond the camera lens."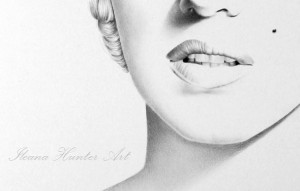 As always, please respect the artist's copyright – if you wish to share, give credit to Ileana Hunter, and do not colorise or alter her work in any way.