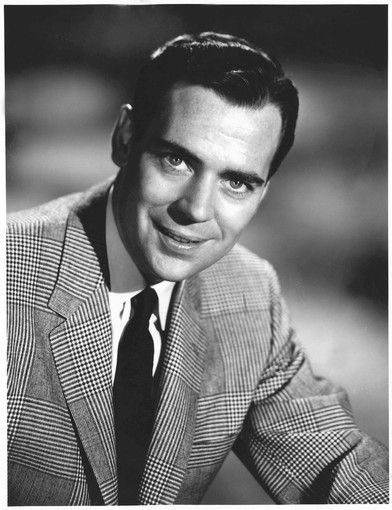 Elliott Reid – who played private detective Ernie Malone, Jane Russell's love interest in Gentlemen Prefer Blondes – has died aged 93.
A versatile actor with a flair for comedy, Reid was born in New York in 1920, and after making his name in radio drama serials such as Orson Welles's The Mercury Theatre on Air, joined the Actor's Studio when it was founded in 1947.
In that same year, Reid appeared in George Cukor's A Double Life, which made a star of Shelley Winters. One of his most important roles was in Gentlemen Prefer Blondes (1953.)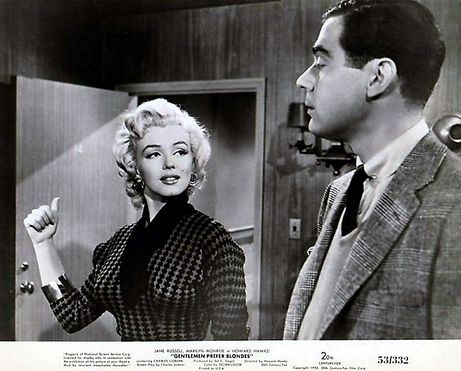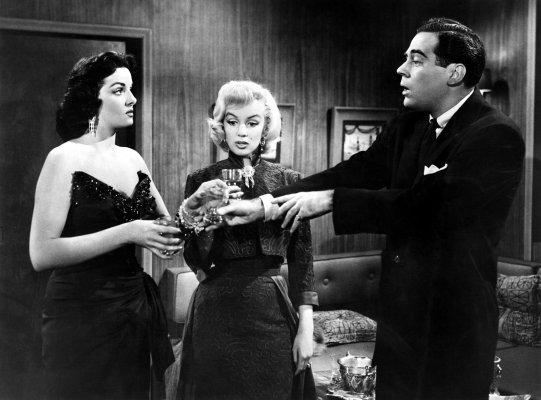 Onscreen, his character was something of an adversary to Lorelei Lee. In one memorable scene, Lorelei and her best friend, Dorothy, spike Ernie's drink and pull off his trousers, in order to retrieve some compromising photos.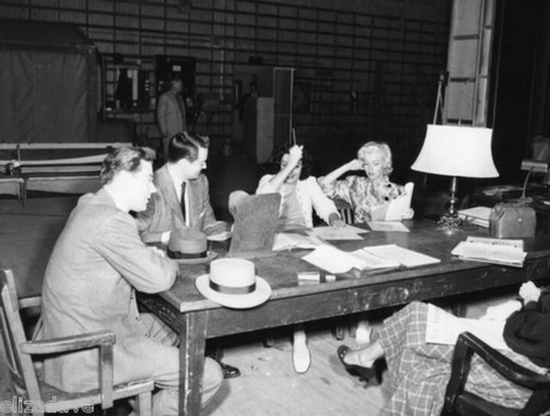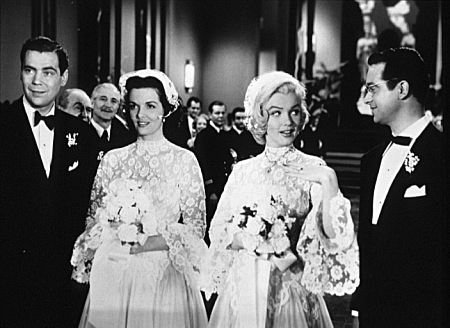 Reid shared his memories with Michelle Morgan, author of Marilyn Monroe: Private and Undisclosed:
"I thought [Monroe] was lovely-looking, beautiful and charming. She was quiet and shy but we didn't really get to know each other during the shoot because as soon as the scene was finished Marilyn would go to her dressing room to work with her drama coach.

She was often late – sometimes ten minutes or so, but not extreme; her lateness was well known and it was just how she was. She was charming and everyone understood her lateness and no one got mad. There were no problems during the making of the film because she was so sweet; she was never aggressive – she just wanted to do her best."
Also in 1953, Reid co-starred with Jean Peters (who had just finished shooting Niagara with Monroe) in Vicki, a remake of an early film noir, I Wake Up Screaming. (The 1943 original had starred one of Marilyn's idols, Betty Grable, and she had used the script as an audition piece.)
Reid played a supporting role in Stanley Kramer's Inherit the Wind, followed by The Absent-Minded Professor in 1961. He also appeared regularly on television.
According to the Los Angeles Times, Reid impersonated John F. Kennedy at a 1962 dinner. Time magazine reported that the president was 'convulsed' by Reid's performance.
'I was very sad when [Marilyn Monroe] died,' Reid told Michelle Morgan, recalling her tragic overdose in August 1962. 'Surprised, but more than anything I was shocked.'
In 1963, he played psychiatrist Dr Herman Schlick in Move Over Darling, a remake of Marilyn's abandoned last film, Something's Got to Give. Doris Day took the lead, while Reid replaced comedian Steve Allen.
Reid continued working on stage and television until his retirement in 1995. One of his final roles was in a 1992 episode of the acclaimed US sitcom, Seinfeld.
Elliott Reid died of heart failure on June 21st. His nephew told the Los Angeles Times that Reid had been residing in an assisted living facility in Studio City, California.