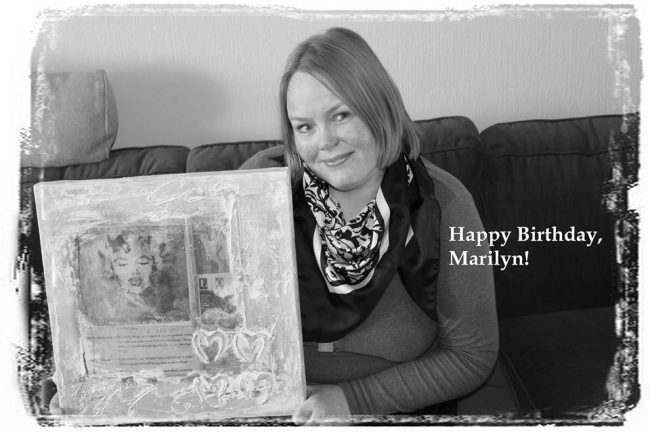 A lovely tribute from Norwegian fan, Cecilie Therese Andersen.
Vision in White
A vision in white haunted by the night
Hollywood and Golden Dreams,
A city where nothing is what it seems.
Was "she" ever real to you,
an immortal goddess on screen or a woman like the rest?
That sweet laughter and smile,
dancing to music and toasting champagne-
or reciting a poem for friends with a soft voice
waiting for the rain.
Reaching out for endless love, can you feel it now?
Did you know your own strength to make it like you did?
A force of nature is never easy to comprehend.
So here`s to you, Marilyn, for inspiring me like nobody else
To be all the things you are to me!