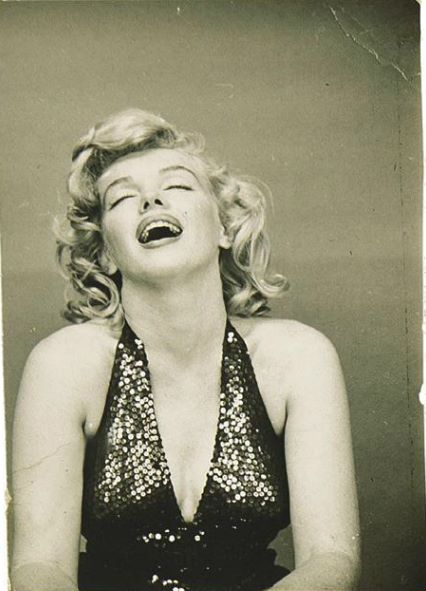 With the death of Bert Stern, and the upcoming Milton Greene auction, some of Marilyn's most eminent photographers have been making headlines recently.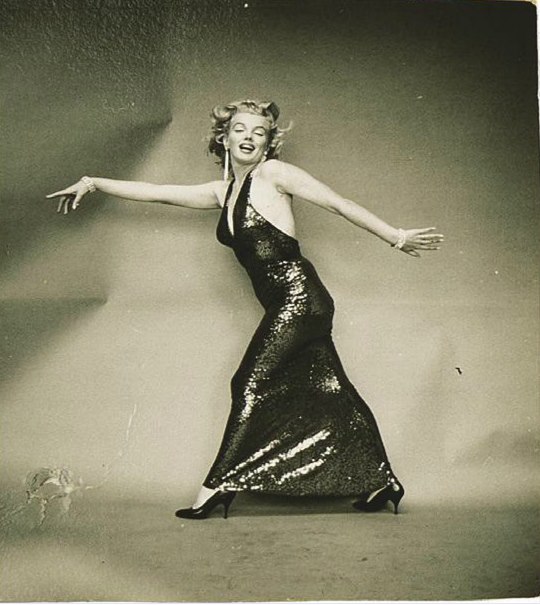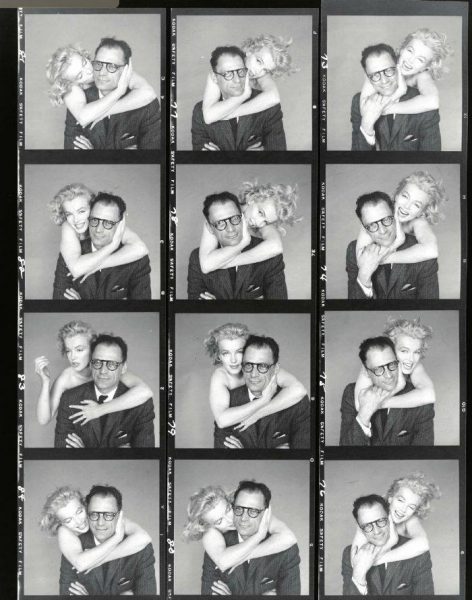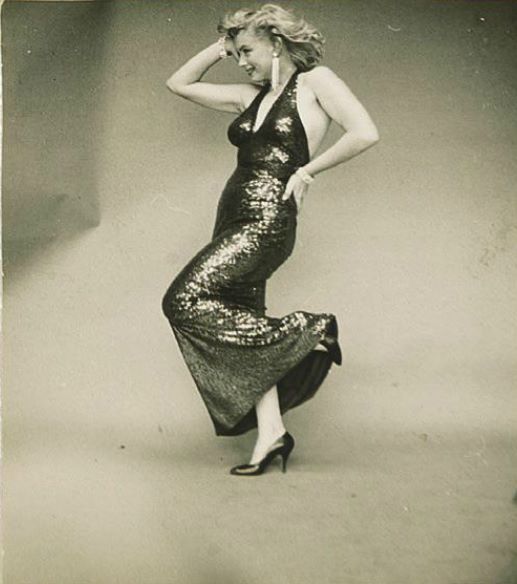 Profiles in History have just published a catalogue for their 56th Hollywood Auction, set for July 29th, and it includes rare, unseen photos by Richard Avedon (outtakes from a 1957 session, and contact sheets with Arthur Miller) and a number of candid photos taken at Amagansett that summer (attributed to Sam Shaw by the auctioneers, though his estate has not confirmed this.)
What I find most interesting about the Avedon photos is that they show that his more famous portrait of Marilyn alone, looking dejected, was actually one in a series of poses – similar to Philippe Halsman's 'mixed emotions' concept.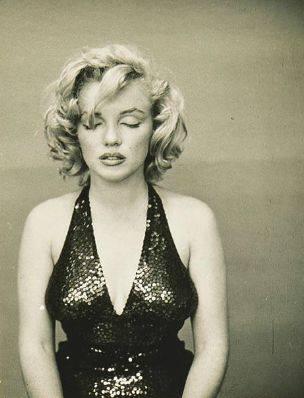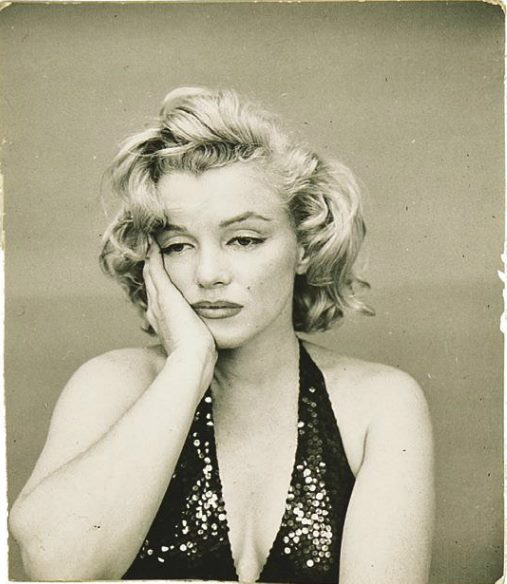 Marilyn spent a mostly joyous summer at Amagansett, New York, with Arthur Miller in 1957. Among her companions were poet Norman Rosten, and Arthur's children, Jane and Bobby. She was pregnant, but sadly lost the child in August.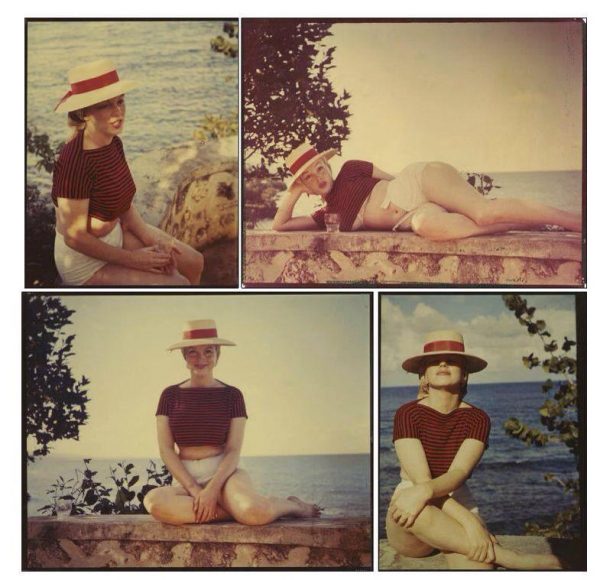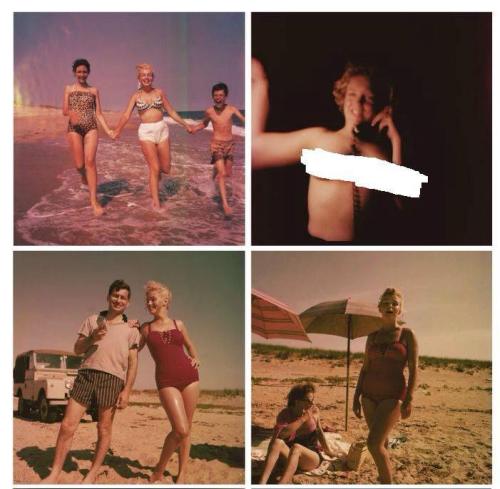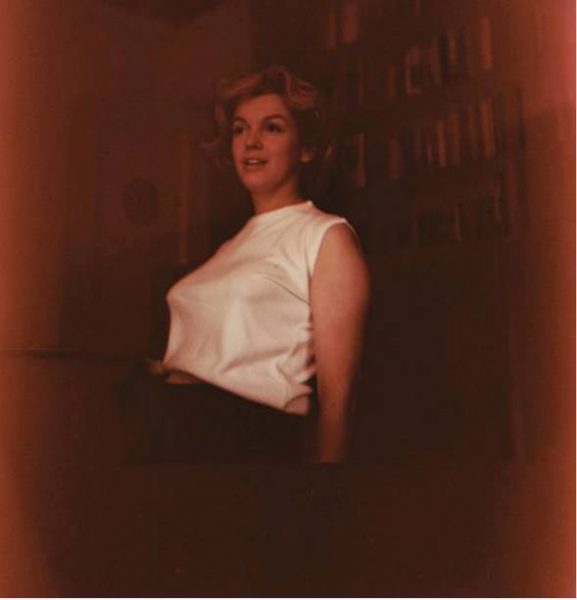 These informal snaps are sweet, sexy – and were probably taken at around the same time as the picture below (not on auction), which has long been a mystery among Monroe fans.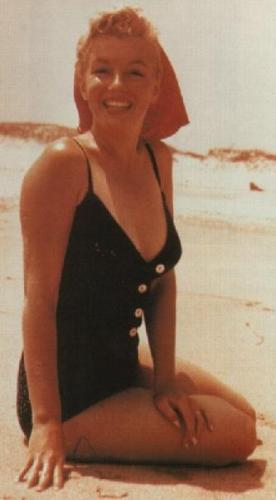 Finally, you may have noticed that a topless photo of Marilyn is among these candid snaps – sure to attract the attention of tabloid journalists! You can see the uncensored version here.