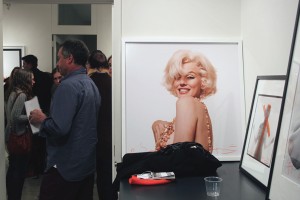 Bert Stern was undoubtedly one of Marilyn's best-known – and most controversial – photographers, and in light of his recent passing, I will be covering his life and career in depth in the near future.
In a few days, I'll post a selection of the most interesting tributes, and in a few weeks, I'll publish my own essay.
But first, here's a personal recollection – in words and pictures – from artist and photographer, Mary Ann Lynch, whose Marilyn-inspired work I admire greatly. You can read about her meeting with Mr Stern here.