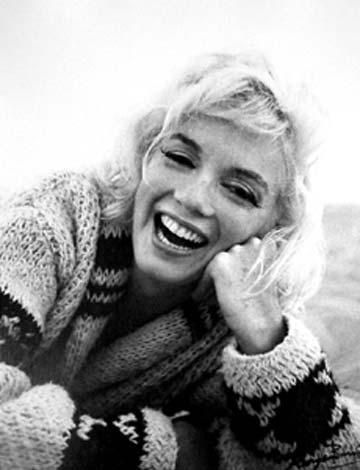 Novelist Mhairi McFarlane has written about Marilyn's enduring charm on the website of Guardian beauty expert Sali Hughes.
"The familiar image is the baby-doll pretty '50s starlet with Milkybar hair, peachy cheeks and blood-red lips, but the Marilyn I love is in the informal, candid, soulful photographs by Eve Arnold or George Barris. Larking in a men's cardi and bathing suits on holiday, or charcoal-eyed with bed hair, smoking a cigarette over a Manhattan balcony."
You can read Mhairi's tribute in full here.