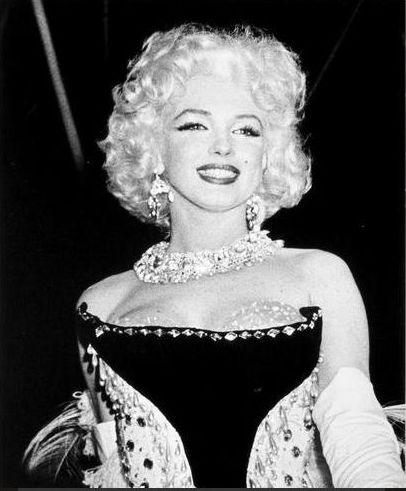 The Emerson Junior High Class of 1941 photo, featuring a young Norma Jeane Baker, is among several Monroe-related items on offer at Bonhams' Entertainment Memorabilia auction, scheduled for May 5th.
The photo bears an inscription on the back by the then 15-year-old Norma Jeane, dedicating it to a classmate of hers named George, a friend she describes as a 'super swell fellow'.

On the back of the 24-inch print she wrote: 'To "Georgie". A super, swell fellow, in fact really keen! (I really mean it Geo.) Norma Jeane Baker.'
Also featured in next month's auction are a group of photos taken by Marvin Scott at the 1955 charity circus in Madison Square Garden, where Marilyn rode a pink elephant; a copy of Anita Loos's novel, Gentlemen Prefer Blondes, inscribed 'to Linda' by Marilyn; and photos by Andre de Dienes and George Barris.