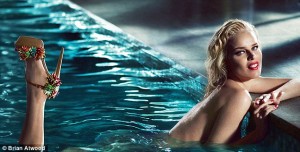 Supermodel Eva Herzigova has recreated the pool scene from Something's Got to Give, in a commercial for shoe designer Brian Atwood.
The clip (which you can view here) is more risque than the original, with a jazzy soundtrack. However, I felt that it lacked the innocent charm of Marilyn's version (compare here.)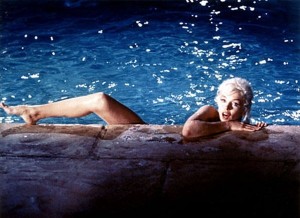 It is not the first time that Eva (who found fame with her Wonderbra ads in the 1990s) has imitated Marilyn's style. This shot from a Monroe-inspired photo shoot is often mistaken for the real thing by the uninitiated.