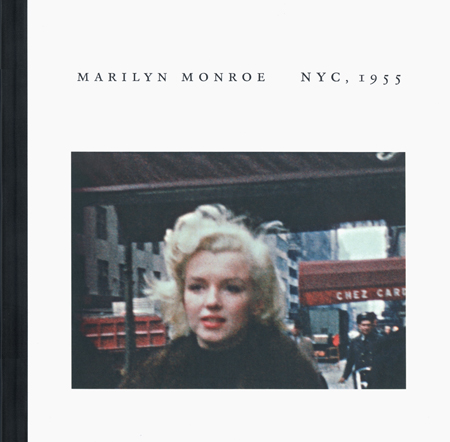 A new exhibition and book, depicting an off-duty, but inimitably glamorous Marilyn walking in a New York street in 1955 with her friend, photographer and business partner, Milton Greene – from a rare home movie shot by lucky teenager Peter Mangone – will be launched next month.
The exhibition , 'Marilyn Monroe Rediscovered: The Lost Film of Peter Mangone', opens at New York's Danziger Gallery on November 1st, until December 23.
The accompanying book, Marilyn Monroe: NYC, 1955, is a mere 48pp long, measures 9 x9″, and includes 30 colour photos, and is available to pre-order now via the Book Depository and other online stores.