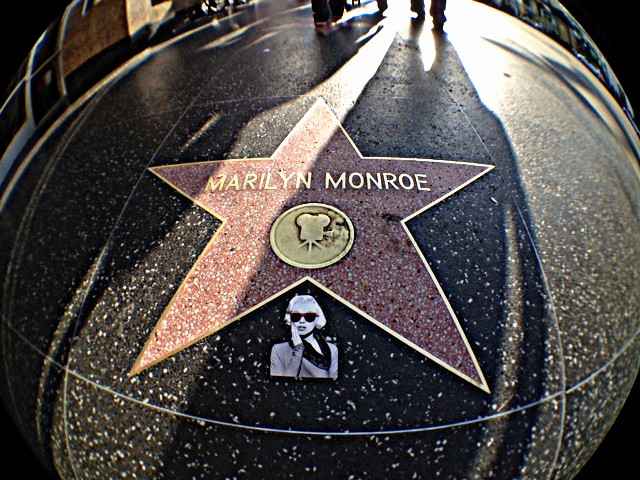 Scott Michaels, founder of FindADeath.com and the LA-based Dearly Departed Tours, has launched a petition to have Marilyn's star moved from the Walk of Fame on Hollywood Boulevard to Grauman's Chinese Theatre, where her iconic handprints are sited.
"50 years after her death, Marilyn Monroe is still the biggest movie star of all time.  She is also one of the most famous people in history.

Marilyn Monroe has a star on the Hollywood Walk of Fame in front of the McDonalds restaurant on the 6700 block of Hollywood Blvd.

This particular location on the Walk of Fame is narrow, littered with spilled food and drink, and crowded with threatening and agressive panhandlers.

People come from all over the world to visit the Hollywood Walk of Fame, and it's close to impossible to photograph Marilyn's star..

Considering the millions of dollars Marilyn Monroe generates for Hollywood, don't you think she deserves better than this?

Please join Scott Michaels in urging the Hollywood Chamber of Commerce to move Marilyn Monroe's star to the front of Grauman's Chinese Theater, one of her favorite places.

She deserves that much."
You can sign the petition here.