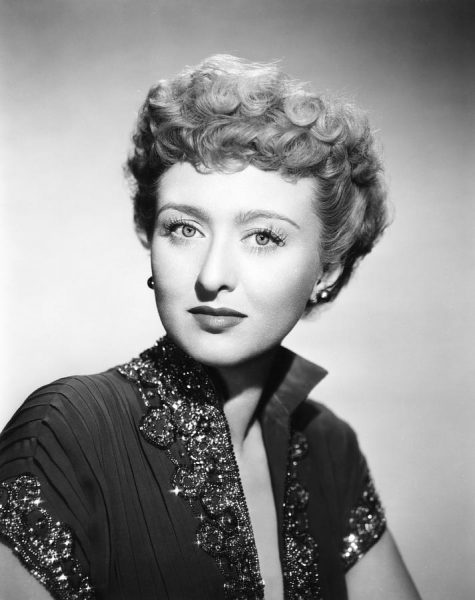 Actress Celeste Holm – who played Karen Richards in All About Eve – has died aged 95, reports The Guardian.
Born in New York, Holm made her name as Ado Annie in the 1943 Broadway production of Oklahoma! She won an Oscar for Gentlemen's Agreement (1947), and narrated A Letter to Three Wives (1949.)
After the success of Gentlemen's Agreement, Holm asked Darryl F. Zanuck, head of Twentieth Century-Fox, for a pay increase. He responded by suspending her contract, and then 'called the head of every other studio and said he had fired me because I was too difficult to work with.'
Nonetheless, director Joe Mankiewicz cast Holm in All About Eve (1950) as Karen, best friend to temperamental stage star Margo Channing (Bette Davis.) According to Sandra Shevey, author of The Marilyn Scandal, Mankiewicz insisted that Holm be paid three times her contract salary. However, Zanuck got even 'by having my dressing room put in the alley outside the soundstage. The others were inside.'
'That girl will be a big star,' said actor Gregory Ratoff, who played agent Max Fabian, during filming of All About Eve (1950). Holm rolled her eyes and retorted, 'Why, because she keeps everyone waiting?' To which Ratoff replied, 'She has a quality.'
'I confess I saw nothing special about her,' Holm admitted. 'My natural reaction was: "Whose girl is that?" She was scared to death, because she was playing in a pretty big league…I never thought of Marilyn as being an actress, even in the films she did later on.'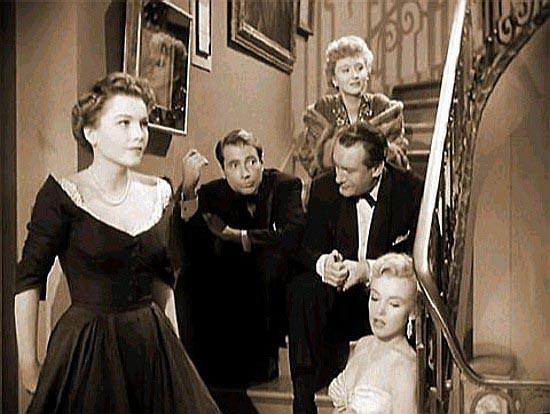 Holm was a friend of Dr Ralph Greenson, who became Marilyn's psychoanalyst in 1960, and she would met Monroe at one of his house parties. This surprised Holm, perhaps because she considered herself to be part of Hollywood's intellectual elite and had hitherto dismissed Marilyn as a dumb blonde.
Holm also noted that the young Marilyn idolised Betty Grable, with whom she would later co-star in How to Marry a Millionaire (1953.) This was confirmed by Grable herself, according to Michelle Morgan, author of Marilyn Monroe: Private and Undisclosed.
Holm returned to Broadway, but later sang 'Who Wants to Be a Millionaire?' with Frank Sinatra in High Society (1956.) In 1968, the won the Sarah Siddons award for Distinguished Achievement in Chicago Theatre. (Ironically, the Siddons award had featured in the storyline of All About Eve.)
Holm continued working in television and film until the early 1990s, and her former ambivalence towards Marilyn did not hinder her from appearing in various documentaries about her.
In recent years, Celeste Holm been treated for memory loss, and was in poor health for some time. She is survived by her sons and a fifth husband, opera singer Frank Basile.