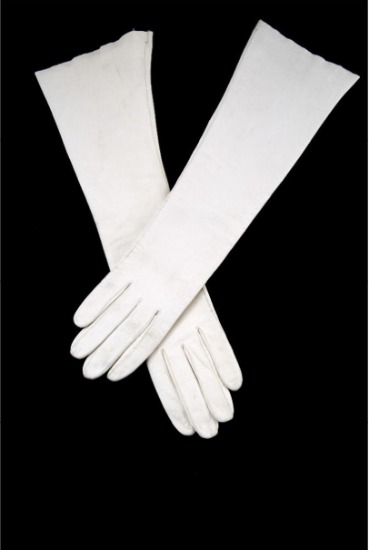 The Smithsonian Museum of American National History seems like the logical place for a permanent display about Marilyn, one of the most famous American women of all time.
Unfortunately, the museum currently holds just one item of Marilyn's property – a pair of white gloves. Curator Dwight Bowers hopes to acquire more for a forthcoming exhibit on popular culture, according to AFP.
Let's hope more private collectors decide to donate and share their treasures with the public. In the meantime, 'MM: The Exhibit' (featuring the collections of Greg Schreiner and Scott Fortner) is on display at the Hollywood Museum until September 2.
"Donated by a private collector, the gloves make up the entire Marilyn Monroe collection at the publicly-funded Smithsonian Institution, the world's largest network of museums and, in principle, repository of all things Americana.

Bowers, who plans to include the gloves in an forthcoming Smithsonian exhibition on American popular culture, said it's 'logical' for the museum to hold more Monroe memorabilia.

'But Hollywood material and Hollywood celebrities are big business in the auction world,' he told AFP in the windowless storeroom that's packed floor to ceiling with show-business artifacts from vaudeville to today.

'Private collectors are part of our competition — and private collectors have a much bigger budget than we have.'

'A lot of these high-profile pieces, when they come up for auction, are going to the Asian countries,' Los Angeles collector Scott Fortner, whose own Monroe objects are part of the Hollywood Museum exhibition, told AFP.

'I find it disappointing that some of these pieces literally just disappear and we have no idea where they go,' added Fortner, who has catalogued his entire collection — from a feather boa to make-up and eye drops — online."