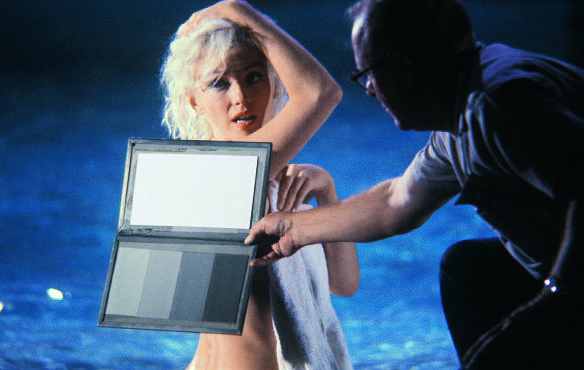 Jeff Simon's review of Lois Banner's Marilyn: The Passion and the Paradox – due out in the US later this month – suggests that this will be a controversial book.
(Now personally, I'm all in favour of opening up the debate – and books which make me re-evaluate my preconceptions, whether or not I agree. So I won't be adding my own opinions here until I've read the book in full.)
What interested me most in this review was the contrast between Banner's portrayal of Marilyn and Lawrence Schiller's in his recent book, Marilyn & Me.
"While Banner's guess is that Monroe might have gone on to have a career like Barbara Loden's – the actress who was married to Elia Kazan and who portrayed the Monroe figure in Arthur Miller's 'After the Fall' – it is also more than possible that the rebel generation coming up in Hollywood would have seen a sympathetic soul at the very least and might have figured out whole new masterpieces for her and whole new ways of filming her quite different than the routine humiliations of even some of her greatest films. (Think of what Scorsese or Altman or Hal Ashby or Francis Ford Coppola might have invented for Monroe in her 40s as feminism changed completely the savage spotlight that followed her – and demeaned her – everywhere.)

…Lawrence Schiller took the famous, unique late-period nudes in which she revealed herself to be the greatest genius of all in the art of exploiting Marilyn Monroe. Quite possibly she was cognizant even then of what would become her true immortality – not completely as a film actress, where she was erotic and radiantly beautiful but often painful to watch in a post-feminist era, but a photographer's model. It's there where she can be captured to perfection – frozen in time, all exterior, a flesh and blood masterpiece of white on white, suitable for any and all gallery walls."
Read the review in full at Buffalo News