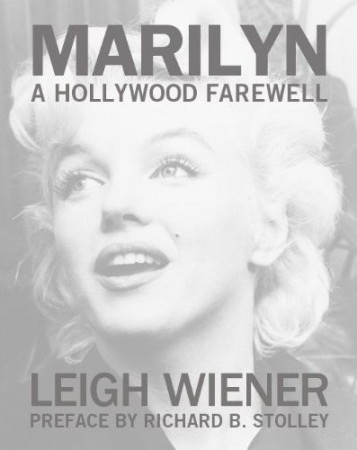 Marilyn: A Hollywood Farewell, published in 1990, is one of the most sought-after books on Monroe. Just 500 copies were printed, and second-hand traders now sell it for £500 upwards.
It features the photos of Leigh Wiener, who photographed Marilyn and whose pictures taken in the days following her death and at her funeral are now iconic in their own right.
However, if you have an iPad or Android, you can now purchase a digital copy at Amazon for just £7.91. Unfortunately, it is not available in book form as yet, or for Kindle.
Marijane Gray has interviewed Wiener's son, Devik Wiener, for Immortal Marilyn.
"Devik Wiener wanted to bring to all Monroe fans what only a select few had ever seen and has thrilled Monroe
admirers by releasing a downloadable version of this notable book. With the advent of digital technology, the images
are even more striking. 'Dad's images were  printed 22 years ago,' Devik says.  'While the book looks nice, it was
printed from enlargements Dad produced. The new edition has high resolution scans from original negatives so you
see detail you couldn't see in first edition thanks to digital technology.'"