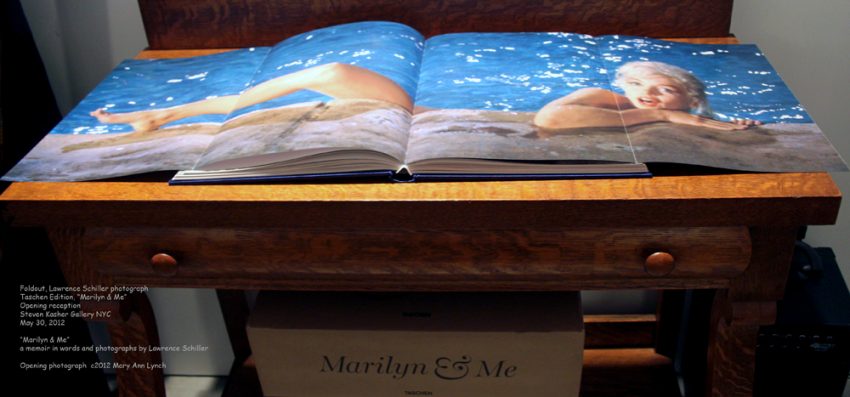 Photographer and artist Mary Ann Lynch, who has been capturing unusual Marilyn sightings since 1992, attended the recent launch of Larry Schiller's Marilyn & Me: A Memoir in Words and Photographs, at New York's Steven Kasher Gallery.
Some more of Mary Ann's images from the event, with personal commentary, are posted on my personal website, here.
Over the next few weeks I will be reviewing this stunning book, and Mary Ann Lynch will be treating us to a further, in-depth article on Schiller and Marilyn's legacy.