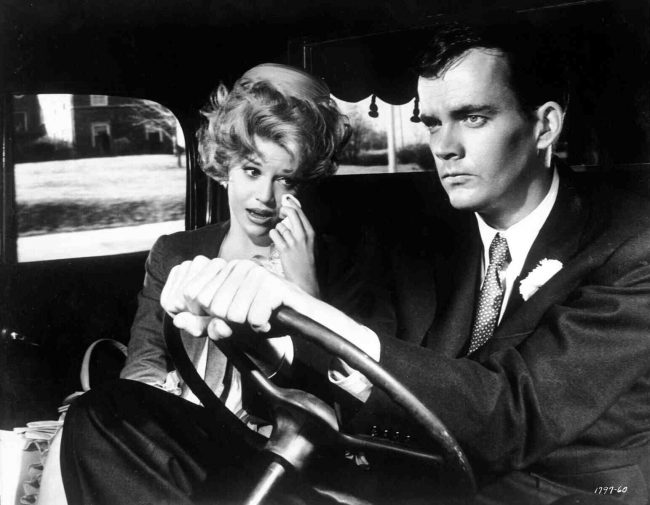 Screen legend Jane Fonda – who has spoken before of her admiration for Marilyn, whom she met a few times – was interviewed by another MM fan, Liz Smith, recently.
"WE HAD fun talking about some of Jane's earlier films … Jane thinks Barefoot in the Park holds up well. And she was astonished when I mentioned that in Period of Adjustment she had reminded me of Marilyn Monroe, in Bus Stop. Jane said, 'Really? Wow. Any comparison to Marilyn is a compliment. Did you know that was
Tennessee Williams' only comedy?' I replied: 'Well, his only intentional comedy. We all remember The Milk Train Doesn't Stop Here Anymore. (The play became the movie Boom!) Jane and I had a big laugh over that." – Huffington Post
Marilyn was friendly with Tennessee Williams, who called her a 'golden girl'. And the formidable movie critic Pauline Kael, though not a fan of MM, also thought she would have suited Fonda's role in Period of Adjustment.