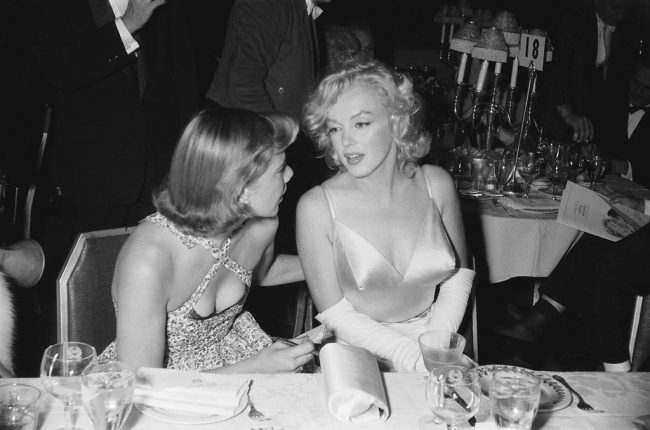 A small selection of photos of Marilyn by Paul Slade and Nick de Morgoli, from the archives of Paris Match, are currently on display at the Opéra Gallery on the Rue Saint-Honoré.
"Paul Slade (1924–1979) was born in Brooklyn and spent twenty-five years at the New York bureau. He was the perfect New York reporter, marking his territory and making way for no one. His real passion was boxing, and he took several beautiful photographs of Cassius Clay.

Nick de Morgoli (1916–2004) came to America in 1948 and started working as a circus photographer. In 1951, he moved into the recently opened Paris Match New York bureau on 2nd avenue. He photographed Edith Piaf, Marlene Dietrich and Marilyn Monroe.

These five limited-edition photos, numbered 1 to 10 and printed on 150 x 100 cm silver paper from the original negatives, are being sold for 10,000€ per print."
Read full report here.