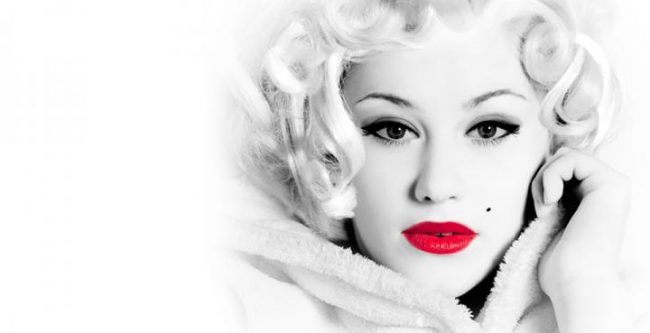 Blonde is a new musical play by Paul Hurt, based on Marilyn's life (though I have no idea whether it relates to Joyce Carol Oates's novel of the same name.) It will be staged as a student production at the Derby Theatre in the city's Eagle Centre.
Blonde is described as featuring 'cameo appearances from JFK to Arthur Miller and a host of other influential characters who tell the tragic and scandalous story of the original blonde bombshell.'
I hope I'm wrong, but 'scandalous' is often just a polite word for sleaze. I'd like to see Marilyn's life portrayed in a different way than by simply focussing on the men with whom she was romantically linked.